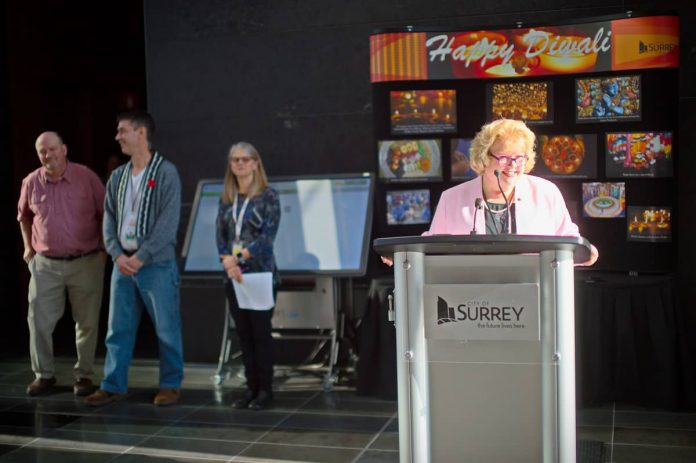 SURREY Councillor Brenda Locke addressed a gathering at Surrey City Hall on Wednesday to celebrate Diwali.
In her address, Locke said: "On behalf of Mayor Doug McCallum and City Council, I am delighted to be here for our annual celebration of Diwali at City Hall.
"As some of you may have heard, when I was on the campaign trail, I literally knocked on hundreds and hundreds of doors and talked to countless people.
"What struck me is the tremendous pride the people of Surrey have in our city's rich diversity.
"It is a testament and a unique strength of Surrey in how we welcome and connect with one another.
"As we celebrate Diwali, the festival's message of unity, warmth and joy deeply resonates with the residents of our city.
"As a much-loved tradition in India and among Indian communities around the world, Diwali, which is also known as the "Festival of Lights," is another example of how we in Surrey not only celebrate our diversity but we embrace it and are made stronger because of it.
"At the City of Surrey we are honoured to play a role in supporting this and other key cultural events.
"May happiness and joy be with you, your friends and family as we celebrate the Festival of Lights in our great city!
"Happy Diwali everyone."