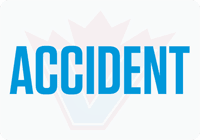 PEEL Regional Police investigators from the Major Collision Bureau are seeking the public's assistance in their investigation into a fatal vehicle collision that occurred in Mississauga last week.
On Thursday, November 1 at 2:04 a.m., a grey Hyundai was travelling northbound on Mavis Road when it collided with a black Nissan that was travelling eastbound on Burnhamthorpe Road. As a result of the collision, Saket Dogra, a 33-year-old father, suffered life-threatening injuries and remains in hospital. His wife Khushbu Aroro, 31, and their two-year-old son, Prakrit Dogra, of Mississauga, both died from their injuries.
The lone occupant of the second vehicle was transported to hospital in serious condition.  He has not been charged with any offence.
Peel Police have assigned three investigators to the collision as they continue to investigate the circumstances surrounding the fatal crash.
Investigators are appealing for witnesses who may have seen the collision, have video footage of the incident, or anyone who may have information regarding the actions of the driver prior to the collision, to contact investigators with the Major Collision Bureau at (905) 453-2121, ext. 3710. Information may also be left anonymously by calling Peel Crime Stoppers at 1-800-222-TIPS (8477) or by visiting peelcrimestoppers.ca.