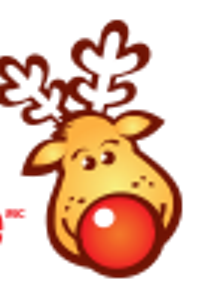 OPERATION
 Red Nose has launched its 35th campaign as the organization gets ready to deploy its famous safe ride service in 102 communities across Canada, including 11 British Columbia communities. The service will be available to the population from November 30 to December 31.
Supported by its provincial sponsor ICBC, the organization is back to provide a safe ride home to those who don't feel fit to drive. Volunteer application forms are now available at OperationRedNose.com.
This year's slogan "Keeping you safe for the Holidays!" reaffirms Operation Red Nose's purpose, which is to make roads safer for everyone during the holiday season. The organization invites both first-time and longtime volunteers to take part in this important collective effort which helps provide more than 2,000 safe rides each year in the province, in addition to helping raise funds for local youth and amateur sport programs. In addition, Operation Red Nose also launches a brand new public service announcement which will be broadcast on both radio and TV stations, in the form of a humorous animated video.
Operation Red Nose's safe ride service has never ceased to gain in popularity and in maturity since its beginning in 1984, when 260 volunteers provided rides for 463 motorists. Thirty-five years later, the organization mobilizes 50,000 volunteers annually who drive an average of 70,000 Canadian motorists home, in 102 communities across seven provinces.
"For our 35th campaign, we're taking the time to reflect on everything we've accomplished since 1984. As the current context demonstrates, our program is still relevant today. Therefore, Canada's largest safe ride home service will be back during the holiday season, beginning on November 30," says Mr. Jean-Marie De Koninck, Founding President of Operation Red Nose.
"We've been a proud partner of Operation Red Nose in B.C. for more than 20 years. Our roads are safer for everyone because of these types of community programs and the dedicated volunteers," said Aileen Shibata, ICBC road safety program manager. "We want everyone to enjoy the holiday season responsibly. Please make sure your celebrations include planning ahead for a safe ride home."
ICBC supports Operation Red Nose by providing auto insurance, creating promotional materials for the campaign, and encouraging employees to volunteer for the program in their communities.
Clients and volunteers can now access the new Operation Red Nose web site interface available at OperationRedNose.com, including updates which will enable one to find information quicker. It's now easier than ever to find your local Operation Red Nose organization and get a safe ride home.
Smartphone users can also download the Red Nose app. It's available once again in both official languages, and allows you to get the phone number and times of operation of the closest organization, in addition to providing an alarm feature which you can program ahead of time for your safe ride home.