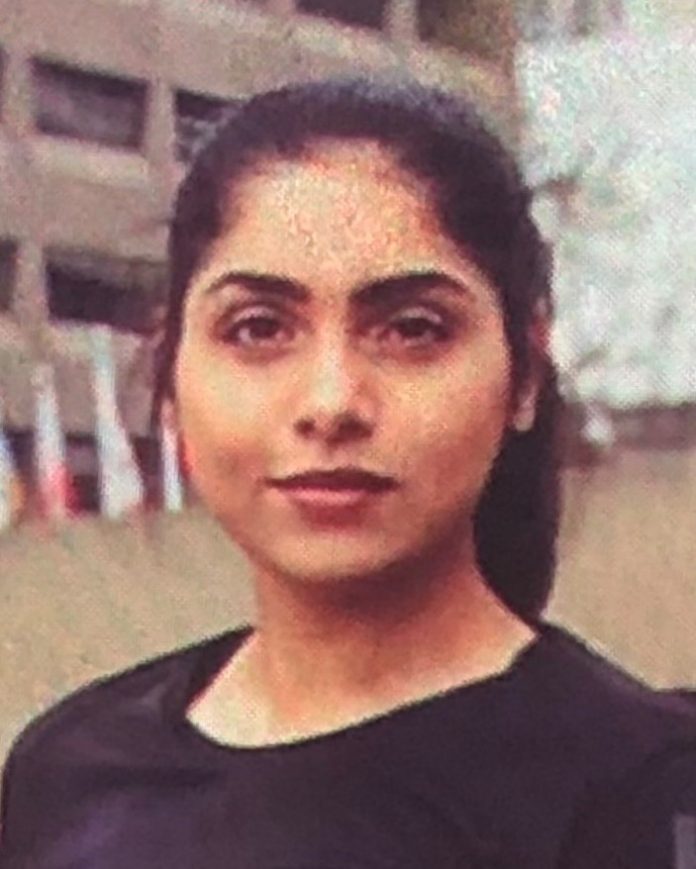 ONTARIO'S Peel Regional Police investigators are seeking the public's assistance in locating a missing 27-year-old woman from Brampton.
Lovleen Dhawan was last seen on Wednesday August 14 at approximately 9:30 a.m., in the area of McLaughlin Road South and Steeles Avenue West in the City of Brampton. 
It is believed Dhawan attended Tews Falls / Dundas Peak, Hamilton, on Thursday August 15. 
Police have information that two female late teen / young adult hikers had found Dhawan's keys somewhere within the conservation area. These keys were later passed on to another group of hikers and subsequently recovered by police.
Police would like to speak with these original two young female hikers to determine the location where these keys were originally found by them. Knowing the location of where these keys were originally found could greatly assist police.  
Police are also asking that anyone who attended the Tews Falls / Dundas Peak on August 15 contact police. Police are interested in any photos that where taken at Tews Falls / Dundas Peak / Webster Falls on August 15.
Lovleen Dhawan is described as female, South Asian, thin build, 5'7'', 125 pounds, with shoulder length straight black hair.
Police and family are concerned for her well-being.
Anyone with information is asked to call investigators with the 22 Division Criminal Investigation Bureau at (905) 453–2121, ext. 2233. Anonymous information may also be submitted by calling Peel Crime Stoppers at 1-800-222-TIPS (8477), by visiting peelcrimestoppers.ca.