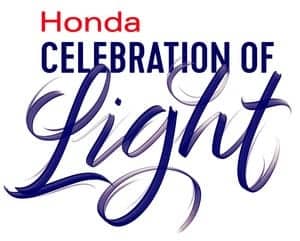 THIS Saturday (August 4), Team South Korea, represented by Daehan Fireworks Co., will take to the skies above English Bay for the final performance of the 2018 Honda Celebration of Light.
Team South Africa, represented by Fireworks for Africa, performed on Saturday, July 28 and Team Sweden, represented by Unique Pyrotechnic, dazzled the crowd on Wednesday, August 1.
At promptly 10 p.m. each night, rain or shine, the fireworks begin from barges located in English Bay. Music simulcast can be heard on LG 104.3 FM and through the festival's mobile app. The winning team will be announced on August 7.
Organizers for the Honda Celebration of Light are predicting this year's festival will provide the highest-ever economic impact for Vancouver in the event's 28th year history. The three-day festival offers live music, food and entertainment leading up to the fireworks in the evening making it the perfect way to spend a summer day, or your vacation in Vancouver's West End.
Hundreds of thousands of local residents and tourists joined in the festivities in 2017, to celebrate Canada's 150th birthday with the biggest beach party in the country. Last year's festival was estimated to provide more than $173 million in economic impact for the region. This year, that impact for the downtown area is expected to grow again.
"The Province of British Columbia is proud to support this signature summer event," said Lisa Beare, Minister of Tourism, Arts and Culture. "Over a million people will watch the Honda Celebration of Light, with the City of Vancouver as the backdrop for this internationally renowned music and light show. The three days of competition and related activities generate huge economic benefits and inspire people from around the world to visit our province."
Tourism experts say B.C welcomed over 5.7 million international visitors in 2017 making it a record-breaking year. This year is expected to break last year's record in the tourism industry, and the Honda Celebration of light is one of the reasons thousands are expected to travel into BC this summer.
For a full schedule, event details and tickets visit www.hondacelebrationoflight.com.