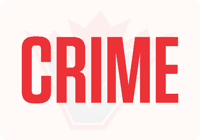 THE Integrated Homicide Investigation Team (IHIT) is seeking the public's assistance to further its investigation into the homicide of Lakhwinder Singh Bal of Surrey.
On August 19, at approximately 9 p.m., Surrey RCMP received a report of a fight near the McDonald's restaurant near 129th Street and 96th Avenue. When emergency services arrived, they found Bal unresponsive in the parking lot. He was taken to hospital where he died of his injuries. IHIT continues to investigate.
IHIT has received a number of tips and are appreciative of the information provided, and is again asking for the public's help.
Investigators are in search of anyone who may have dash-cam or cell phone video taken in the area of 129th Street and 96th Avenue between 8 and 10 p.m. on August 19.
"Mr. Bal was homeless and living on the streets and died as the result of an assault," said Cpl. David Lee. "There are persons who were travelling through the area who may have recordings, and we ask them to come forward."
Anyone with information is asked to contact the IHIT Information Line at 1-877-551-IHIT. Should you wish to remain anonymous, contact Crime Stoppers by phone at 1-800-222-TIPS.