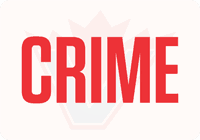 THE Integrated Homicide Investigation Team has been called in to investigate a fatal motor vehicle collision on 32nd Avenue diversion below the Highway 99 overpass.
The area surrounding the scene will be cordoned off for a significant amount of time. IHIT will be working in partnership with the Surrey RCMP Major Crime Section and the Criminal Collision Investigation team.
Police are currently in the evidence gathering phase. An additional scene of interest has also been identified. No further information will be provided at this time.
Road closures remain in effect for the following areas:
32nd Avenue at 152nd Street
32nd Avenue at King George Boulevard
Highway 99 southbound Exit 8B
Anyone with information regarding this investigation can call the IHIT Information Line at 1-877-551-IHIT (4448) or by email at ihitinfo@rcmp-grc.gc.ca. Should you wish to remain anonymous, contact CrimeStoppers by phone at 1-800-222-TIPS (8477).
VOICE comment:
As soon as the announcement that IHIT had been called in was made, there were two main possible scenarios:
Someone had shot the driver or the driver as well as a passenger or both passengers, resulting in the car going out of control and crashing at a high speed.
A father or mother or partner in some sort of distress had decided to kill members of his / her own family along with himself / herself.
The first scenario was discounted by IHIT at their press conference since their spokesperson said that the deaths were not connected to a shooting.
So the second scenario is probably what occurred.