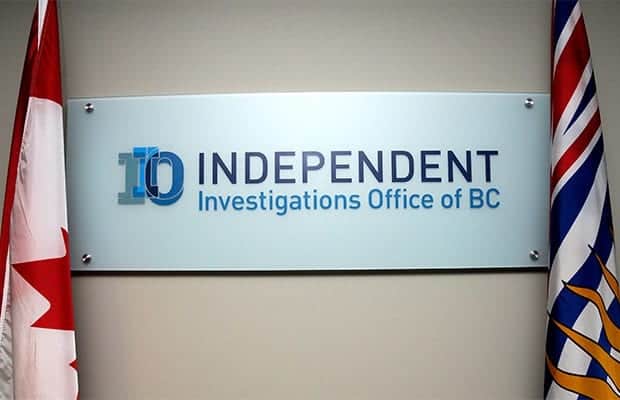 THE Independent Investigation Office of B.C. announced on Tuesday that it has filed a report to the B.C. Prosecution Service for their consideration of charges in relation to an in-custody death in Prince George involving the RCMP.
The RCMP reported that at approximately 10:32 p.m. on July 18, 2017, officers responded to a call of a male "casing vehicles" in the 1000-block of Central Street West in Prince George. A struggle ensued and OC (pepper) spray was used in the process of apprehending the male.
The male appeared to be having trouble breathing and police requested medical assistance. Police say once the ambulance arrived, the man was taken out of the police vehicle and collapsed. He was pronounced dead shortly after.
The IIO is forwarding this matter to Crown for consideration of charges in relation to issues surrounding the use of force during the struggle with the male and in relation to allegations of obstruction of justice in relation to the deletion of video from a civilian phone.
The Chief Civilian Director of the IIO has completed his review of the investigative file and will be forwarding a report to B.C. Prosecution Service for consideration of charges. This is done when the Chief Civilian Director finds there are reasonable grounds to believe an offence has been committed.
In approving charges, the B.C. Prosecution Service must be satisfied there is a substantial likelihood of conviction based on the evidence gathered by the IIO and that the prosecution is required in the public interest.
LAST January, the B.C. Civil Liberties Association filed a complaint in relation to the police-involved death of a First Nations man in Prince George in July 2017, raising allegations that members of the Prince George RCMP told witnesses to delete cellphone video evidence of the incident. In the complaint, the BCCLA questioned whether racial bias on the part of RCMP officers played a role in the incident.
According to reports, Dale Culver, a 35-year-old Wet'suwet'en man, was approached by an RCMP officer responding to a call about someone allegedly casing cars in a parking lot. The BCCLA said it understood, based on reports, that the RCMP saw Culver hours after the call had been made, and had no information that he was connected to any suspicious activity when they began to question him.
Cellphone footage and photos apparently related to the incident appeared to show a large number of officers pinning a subject to the ground.
FOR MORE ON THIS: