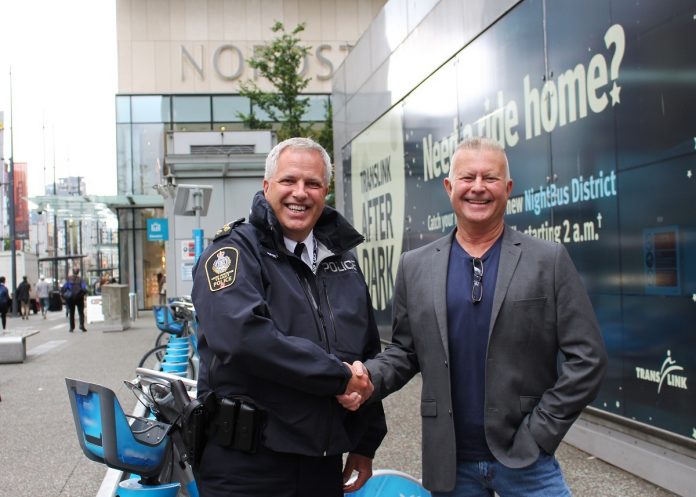 METRO Vancouver Transit Police on Tuesday announced they have entered into an important new partnership with Barwatch Vancouver.
Transit Police say the number one priority for them is the safety of everyone using their system. All passengers have the right to travel without fear of being assaulted, harassed or made to feel uncomfortable during their journey. Partnering with Barwatch Vancouver is an important step in ensuring that safety and comfort.
"Barwatch has a proven history of success. We are happy to have an additional tool to further protect the public and staff on our transit system," said Chief Officer Dave Jones.
The main role for Transit Police officers, in this collaboration, will be to identify and investigate transit system users who are frequent patrons of the entertainment district in Vancouver and are causing problems for other passengers on the system. This information, which may include intelligence regarding their lifestyle or criminal associations which pose a risk to public safety, will be shared with Barwatch. Based on the information provided, Barwatch may consider banning these persons from participating Vancouver establishments.
"Barwatch is excited to be entering into this new partnership with Transit Police. We share a common interest, the safety of bar patrons, industry staff, transit users and our police officers," said Barwatch Chair Curtis Robinson.
The relevant information will also be shared with the Vancouver Police Department for intelligence purposes. The VPD has partnered successfully with Barwatch since 2007.