PRELIMINARY reporting released by the BC Coroners Service confirms at least 176 British Columbians were lost to toxic illicit drugs in April, bringing the total number of deaths recorded in 2021 to 680.
"Once again, we're reminded that the scale of this public health emergency is truly unprecedented," said Lisa Lapointe, Chief Coroner, on Tuesday. "I offer my heartfelt condolences to every family in the province that is experiencing the unimaginable pain of sudden and unexpected loss. Every life lost to toxic drugs in our province is a profound tragedy. Every one of them mattered, and every one of them will be missed."
The 176 lives lost are a record for the month of April and represent a 43% increase over the number of deaths reported in April 2020. This is the 14th consecutive month in which more than 100 British Columbians have died from suspected illicit drug toxicity and raises the provincial rate of deaths for 2021 to 39.3 per 100,000 residents.
The Fraser and Vancouver Coastal health authorities have accounted for 61% of suspected illicit drug toxicity deaths in British Columbia in 2021. However, the health service delivery areas with the highest rates of death are Vancouver, Northeast, Thompson Cariboo, Northwest and North Vancouver Island, evidence that this crisis has impacted nearly every corner of the province.
The toxicity of the drug supply in B.C. has continued to increase. Fentanyl has been detected in 86% of deaths this year, while carfentanil, a more potent analogue of fentanyl, has been found in 62 samples in 2021, almost as many as were detected in all of 2020 (65). The reporting notes a continued increase in the presence of benzodiazapenes, which were detected in 57% of samples in April, almost four times the amount reported in July 2020 (15%).
"These latest numbers emphasize the toxicity of the illicit drug supply in B.C.," Lapointe said. "We know that substance use disorder is a complex health issue, and those experiencing it need meaningful and compassionate services and supports. Far too often, we hear from families who have lost a loved one that no help was available despite desperate searches over months or years. It is critical that harm reduction services, including safe supply, are accessible where and when people need them, and that recovery services are evidence based and accountable."
Additional key preliminary findings are below. Data are subject to change:
* The number of illicit drug toxicity deaths in April 2021 was about 5.9 deaths per day.
* Males accounted for 79% of deaths in 2021.
* In 2021, 70% of those dying were aged 30 to 59.
* The proportion of deaths of those 50 years of age and older has steadily increased over the past six years. In 2021, 39% of deaths have been 50 years or over.
* No deaths have been reported at supervised consumption or drug overdose prevention sites.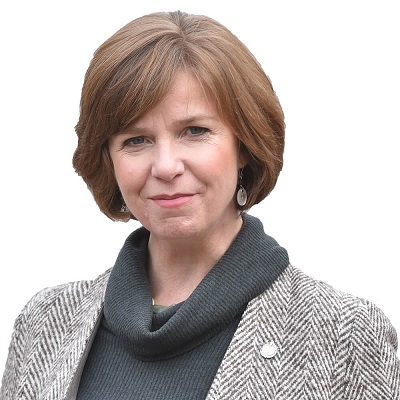 MINISTER of Mental Health and Addictions, Sheila Malcolmson, said in a statement:
"Month over month, people in British Columbia continue to lose their lives to the poisoned drug supply in record numbers.
"The BC Coroners Service's report for April shows the situation is not getting any better. This is devastating for so many people grieving the loss of their loved ones. There are feelings of fear reverberating in communities throughout the province, particularly among families and those working on the front lines of this crisis.
"As minister of mental health and addictions, I share these feelings of sorrow. It is hard to fathom that despite the incredible efforts of front-line workers, health and community organizations, and all those working tirelessly to save lives, we continue losing friends and family to toxic street drugs. It is unacceptable.
"When the overdose crisis collided with the COVID-19 pandemic, much of the progress we were making was lost. Now, as we see our province turning the corner on COVID-19, it hurts even more to see overdose fatalities continue to mount.
"Over the past year, as we have witnessed governments, communities, organizations and people across all sectors at every level of society come together to defeat COVID-19, so has there been unprecedented and heartfelt work to turn the tide on the overdose emergency. I'm grateful to everyone on the front lines of this public health crisis for their extraordinary efforts, without which we would have lost many more lives.
"Because substance use affects everyone – our families, friends, co-workers, classmates and neighbours – every British Columbian can be part of the solution by talking about addiction and ending the stigma.
"Our government will continue expanding life-saving resources across the continuum of care, from safer supply to more treatment beds. Going forward, we are deepening our investment in people and all-hands-on-deck interventions."