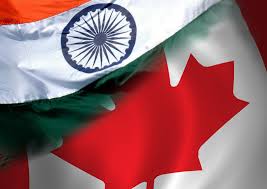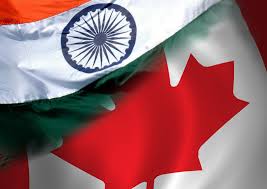 Toronto (IANS): Indo-Canadian expatriates have donated more than $7 million dollars to a Toronto-based non-profit organisation which builds and runs education hostels in rural India.
The non-profit AIM for SEWA (Canada) builds hostels in far-flung, rural areas of India to educate children from poor families.
At this year's annual gala dinner here attended by former Miss India Pooja Batra, many Indo-Canadians pledged donations to AIM for SEWA to take its collections to over $7 million dollars to promote education of poor rural kids in India.
The non-profit, started by famous Toronto dentist Terry Papneja, has already built 26 hostels in rural India.
"At these hostels, we are taking care of over 4,000 children – from the age of eight to 18 – on an on-going basis. For full 10 years, these children are given free accommodation, food, clothing and education so that their families get out of the cycle of poverty. We also cover all their other expenses," said Papneja.
Hailing from a Punjabi family which settled in Kareli, Madhya Pradesh, after they were uprooted from Pakistan during the Partition, Papneja said: "As a young boy, I saw poverty at close quarters in my hometown and read how Gandhi made service to God's creation as his mission after reading the holy Gita. I always wanted to do something for the needy."
Each hostel costs about $290,000 to build and most donors sponsor hostels in the areas of India where they come from.
Toronto businessman Inder Sharma has committed to donate $2 million dollars to build many hostels in rural India.
Indo-Canada Economic Council president Arun Srivastava and his wife Anu also announced almost half a million dollars to build a girls-only hostel near Kanpur to educate girls from poor rural families.
"Our donation is the continuation of my family's long tradition of serving the underprivileged. My grandfather Mahashai Chitra Sen Nigam was a great freedom fighter who worked with Lala Lajpat Rai. He was also the founder-member of DAV College in Kanpur and instrumental in setting up the local orphanage, widows' home and the Hindu temple," said Anu Srivastava, who also heads Panorama India which is the umbrella organisation of over a hundred Indo-Canadian associations.
Another Indo-Canadian couple – Neelam and Kris Shah – announced to give scholarships worth $100,000 to 20 children over a period of 10 years.
According to Papneja, they have just opened a chapter in Montreal to raise money from the local Indian community.