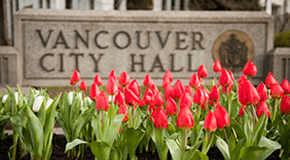 Commercial accommodation operators targeted during first month of program
A month after launching the new short-term rental regulations on April 19, the City is actively investigating over 1,500 listings which appear to be illegal. These include commercial operations and illegal / unsafe units that will not qualify under the new licensing program, in order to protect the safety and availability of Vancouver's long-term rental stock.
The City has pursued the following proactive investigation and enforcement actions on these listings:
Nearly 400 short-term rental listings have either been converted to long-term rental units or delisted;
Prosecution has been initiated against commercial operators representing 89 listings, with the potential to collect fines of up to $890,000;
Over 400 listings have been targeted for enforcement, with multiple actions taken including warning letters, safety violation inspections, prosecutions and fines; and
Over 100 listings with duplicate or incorrect business licences are under audit and subject to additional enforcement.
The City has also received over 430 citizen complaints about suspected illegal short-term rentals since April 19. All complaints are reviewed and actioned, as appropriate, through the short-term rental enforcement team. The City encourages residents to use VanConnect or phone 3-1-1 to register a complaint if they suspect an illegal short-term rental.
"The new short-term rental regulations are designed to balance long-term rental housing protection by prohibiting short-term rentals in investment properties and support for owners and tenants who want to offset high housing costs with supplemental income," says Kaye Krishna, General Manager, Development, Buildings and Licensing. "The City's enforcement team has been working on creative, proactive strategies to identify and go after illegal short-term rental operators. We expect that our enforcement tools will only continue to strengthen as we get new data sets from short-term rental platforms and once the August 31 deadline passes, when all listings must include a valid business licence number."
Over 900 short-term rental business licences have been issued since the regulations came into effect one month ago, which includes:
679 owners and 244 renters;
308 apartments, 24 laneway houses, 72 duplex/triplex/fourplex, 416 detached houses, 64 suites in a house, and 40 townhouses.
To help ensure compliance with the City's new short-term rental regulations, Airbnb will provide a list of all Vancouver licences and associated addresses that short-term rent via their platform to the City on a quarterly basis. The first of these is scheduled for this summer, from which City staff will be able to clearly review and validate online licences registered on this platform.
Additionally, the City will collect information on all short-term rental platforms via a 'screen scrape' from a third party vendor to assess the online short-term rental activity in the Vancouver market. The City will continue to collect data from these two sources regularly and use it to determine enforcement actions.
Property owners or tenants that are currently operating a short-term rental out of their principal residence have until August 31 to obtain a valid business licence. Anyone who advertises a short-term rental without a business licence after August 31 will be subject to fines starting at $1,000, prosecution, or other enforcement actions.
The City has hosted two information sessions, answered over 1,000 3-1-1 calls and electronic enquiries, and rolled out a social media campaign to help residents understand the new rules and requirements, and how to apply for a business licence.
Residents interested in learning more about the short-term rental business licence program can visit: http://vancouver.ca/doing-business/short-term-rentals.aspx.