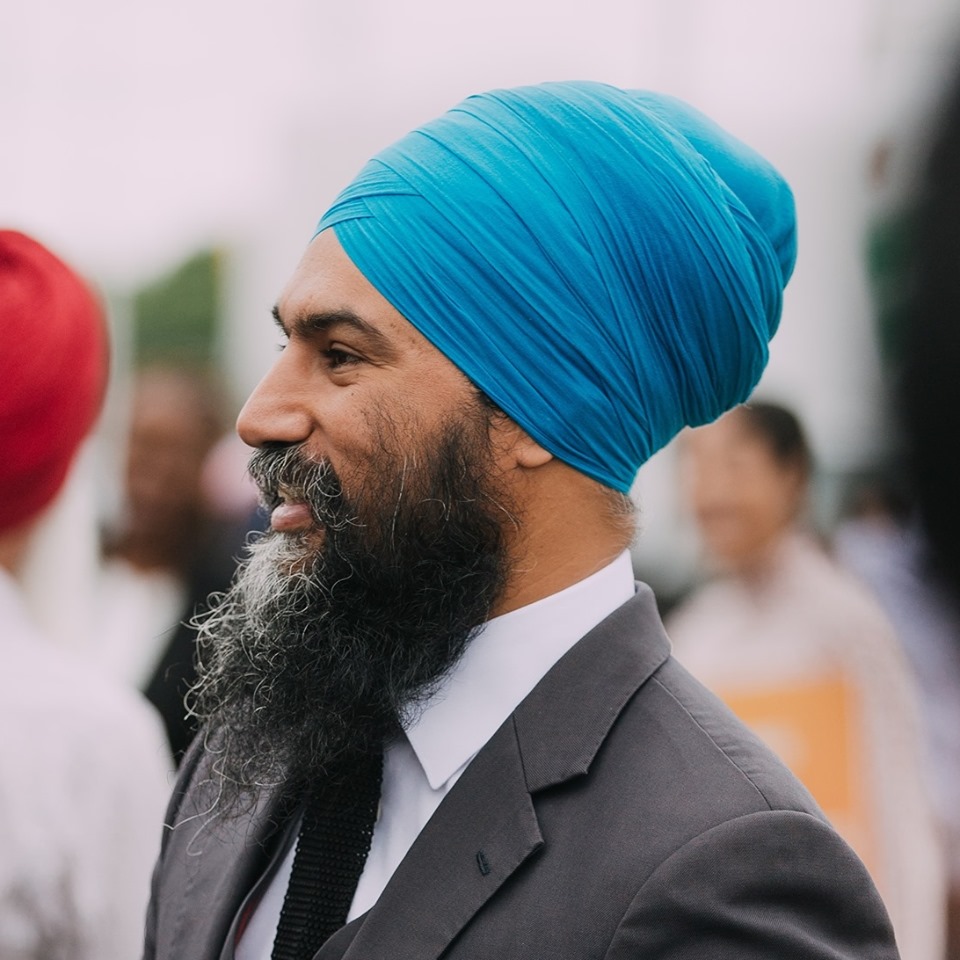 NDP Leader Jagmeet Singh once again maintained his cool and dignity as he confronted yet another racist loser who suggested that he "should cut off his turban" to "look like a Canadian."
CBC reported that the man confronted Singh while he was campaigning in Montreal. He shook hands with Singh and then told Singh in English: "You know what? You should cut your turban off. You'll look like a Canadian."
Singh retorted: "Oh, I think Canadians look like all sorts of people. That's the beauty of Canada."
The man said: "Yeah, but…" and Singh cut him off, saying: "That's okay, I don't agree, sir."
But the man persisted: "In Rome, you do as the Romans do," and Singh countered, "Hey, but this is Canada, you can do whatever you like," and walked away.
CBC reported that the man then said: "All right, take care, eh? I hope you win."
Quebec's Bill 21 seeks to prevent public employees from wearing religious symbols – including a turban – on the job.
CBC: https://www.cbc.ca/news/politics/jagmeet-singh-ndp-montreal-turban-sikh-1.5305840