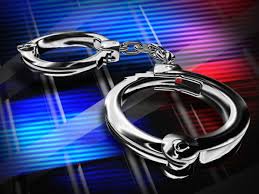 A cooperative investigation involving Coquitlam RCMP, Surrey RCMP, and Burnaby RCMP has led to a series of charges against an 18-year-old Vancouver man who is well-known to police.
On the evening of December 11, 2018, Jeevan Johal Saepan is accused of robbing a driver of his vehicle in Surrey, then causing a hit-and-run collision with a police vehicle in Burnaby, and then shooting at another vehicle while driving in Coquitlam.
"We live in good communities and we want the public to know that their local RCMP detachments will always work together to keep our streets safe," says Coquitlam RCMP Cpl. Michael McLaughlin. "No one was hurt in this incident, but we appreciate that it could have been worse. We have done a thorough and impartial investigation and want to reassure people that this is believed to be an isolated incident."
Saepan is facing the following charges:
– Robbery using a restricted / prohibited firearm
– Unlawfully discharging a firearm
– Possession of a restricted / prohibited firearm
– Occupying a vehicle knowing a firearm is present
– Dangerous operation of a motor vehicle
– Failure to stop at a collision
Saepan has been released on a number of conditions and will next appear in Port Coquitlam court on March 13.