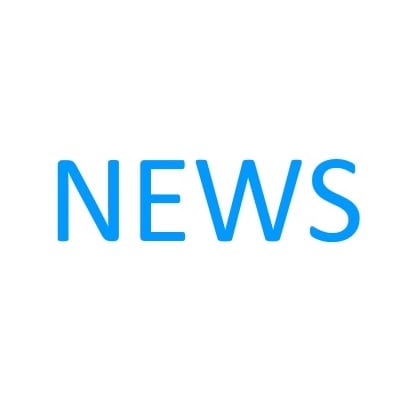 THE May long weekend is a great time to travel and visit friends and family.
However, with flooding in some areas the Province of B.C. is asking residents and visitors to plan their destinations and travel routes carefully. Many areas – including regions experiencing flooding – are still open and ready to receive visitors. But travellers need to check their plans, travel routes, and know before they go.
The 2018 spring flooding season has progressed aggressively, due to melting snow pack compounded by heavy rainfall and warm weather. These conditions have triggered flood warnings and evacuations, with an estimated 4,500 people already forced from their homes. Forecasts are calling for emerging flood risk for communities along the lower Fraser River, spanning from Hope to Vancouver. At the same time, the fire danger rating in other areas of the province is starting to increase.
For updated information on flood-affected areas and tips to help plan your weekend, visit:
Staying safe around flood waters
* Assume that all surface water (lakes, rivers, ditches, etc.) is naturally contaminated during a flood. Check with the local health authority or First Nations Health Authority for current drinking water advisories.
* Never drive or walk through flooded streets. Water can be deeper than it appears, and levels can rise very quickly.
* Keep clear of eroded banks, as they may result in unstable ground and keep children and pets away from stream banks.
* Stay alert for changing conditions, particularly if you are in low-lying areas or near waterways.
* Listen to local officials and follow their instructions if asked to evacuate.
Highway and road closures
* Plan your travel routes ahead of time – some provincial routes may be affected by floods, while others may be busier than usual due to higher volume of long-weekend travellers, or if being used for evacuation.
* People who must travel should make sure that someone knows their plans, including routes and timing in case they experience difficulties while in transit.
* Pack extra food and bottled water for yourselves, as well as your pets, allow for plenty of extra time and drive safely.
* Slow down and obey traffic control.
* For the most up-to-date traffic information check: www.drivebc.ca
* Follow on Twitter at @DriveBC
Visitor information and centres
* Visitor Centres around the province can provide helpful trip planning information and have up-to-date details for all travellers. They can help you adjust your travel plans if needed. For a list of centres, visit: https://www.hellobc.com
* Indigenous Tourism BC can help connect visitors and residents with Indigenous entrepreneurs, artists and designers: www.indigenousbc.com (https://www.indigenousbc.com/)
Camping and outdoor recreation
* Most provincial parks and sites remain open for recreational and camping activities. However, some parks have been closed to protect public safety. BC Parks website now has a link to all of the campground closures due to flooding: http://www.env.gov.bc.ca/bcparks/
* In the event of an emergency, follow the instructions of BC Parks staff, RCMP, conservation officers and other authorized personnel in the area.
* BC Parks: http://www.env.gov.bc.ca/bcparks
* Recreation Sites and Trails BC: http://www.sitesandtrailsbc.ca
* Boaters on lakes and rivers in flood-affected regions should be aware of high-water levels and debris, and obey posted speed limits as to not adversely affected shorelines.
* To avoid problems with bears and other wildlife, lock up all food in a vehicle overnight. Use the garbage containers provided and maintain a clean campsite. Never feed or approach bears.
Fire safety
* Despite the flooding that is occurring in some parts of B.C., forests, grass and other types of vegetation are drying out quickly in other areas. From April 1 to May 16, 2018, the BC Wildfire Service has already responded to 134 wildfires.
* Remember that campfires must not be larger than 0.5 metres high or 0.5 metres wide. Never light a campfire or keep it burning in windy conditions. Weather can change quickly and wind may carry embers to other combustible material.
* Maintain a fireguard around the campfire. This is a fuel-free area where all flammable materials (grass, kindling, etc.) have been removed right down to the soil.
* Never leave a campfire unattended.
* Have a shovel or at least eight litres of water available to properly extinguish your campfire. Make sure that the ashes are cold to the touch before leaving the area for any length of time.
* Anyone lighting a campfire is legally responsible for making sure it doesn't escape and could be held accountable for damages and fire suppression costs if their negligence results in a wildfire. Anyone found in contravention of an open burning prohibition may be issued a violation ticket for $1,150, required to pay an administrative penalty of $10,000 or, if convicted in court, fined up to $100,000 and/or sentenced to one year in jail.
* Anyone riding an all-terrain vehicle or dirt bike must have a spark arrestor installed on the vehicle. Check the condition of the muffler, stay on dirt paths and avoid tall grass and weeds to reduce wildfire risks.
* Smokers must dispose of cigarette butts and other smoking material responsibly, making sure that these materials are completely extinguished.
* To report a wildfire, unattended campfire or open burning violation, call 1 800 663-5555 toll-free or *5555 on a cellphone. To report suspicious activities, environmental damage or a natural resource violation, call 1 877 952-RAPP (7277) or *7277 on a cellphone.
Off-road vehicles
* Most provincial parks are closed to off-road vehicle use unless otherwise posted.
* When riding off-road vehicles, respect the environment and use trails that are designated for motorized use. Keep vehicles out of sensitive sites that could be easily damaged, such as wetlands, grasslands, alpine areas and subalpine environments.
* Operators of all-terrain vehicles are reminded that these vehicles must be insured if they will be driven on forest service roads.
Protecting your home, property and family for flooding
* Create a household emergency plan, put together your grab-and-go bag, and connect with your neighbours.
* Move equipment and other assets to higher ground.
* Clear perimeter drains, eaves troughs and gutters. Maintain your sump pumps.
* Move electrical appliances to upper floors and make sure to anchor fuel supplies.
* Park vehicles away from streams and waterways.
Protect your farm and livestock
* The British Columbia Premises Identification program for livestock operations has many benefits, particularly during an emergency or disease outbreak.
* Knowing where livestock are located and how to contact owners can reduce potential economic, social and environmental impacts to livestock operations.
* Ranchers and farmers can register their livestock in the Premises ID program online: www.gov.bc.ca/premisesidprogram
Learn More:
PreparedBC is British Columbia's one-stop shop for disaster readiness information. For tips on how to prepare an emergency plan and what to include in an emergency kit, visit www.gov.bc.ca/PreparedBC
Flood prevention tips: http://ow.ly/E2JV30bttgr
PreparedBC: Flood Information for Homeowners and Home Buyers guide: http://ow.ly/t4lg30bttjr
River Forecast Centre: http://bcrfc.env.gov.bc.ca/
BC Wildfire Service: http://bcwildfire.ca