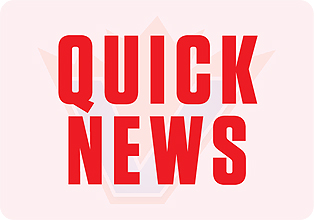 A poll released this week by Léger for The Canadian Press shows 32 per cent of respondents support the Liberals as compared to 28 per cent who back the Conservatives. The NDP have 21 per cent support.
The Bloc Québécois have 33 per cent support in Quebec (and seven per cent nationally).
The Peoples Party of Canada was at five per cent.
The Green Party of Canada had four per cent support.