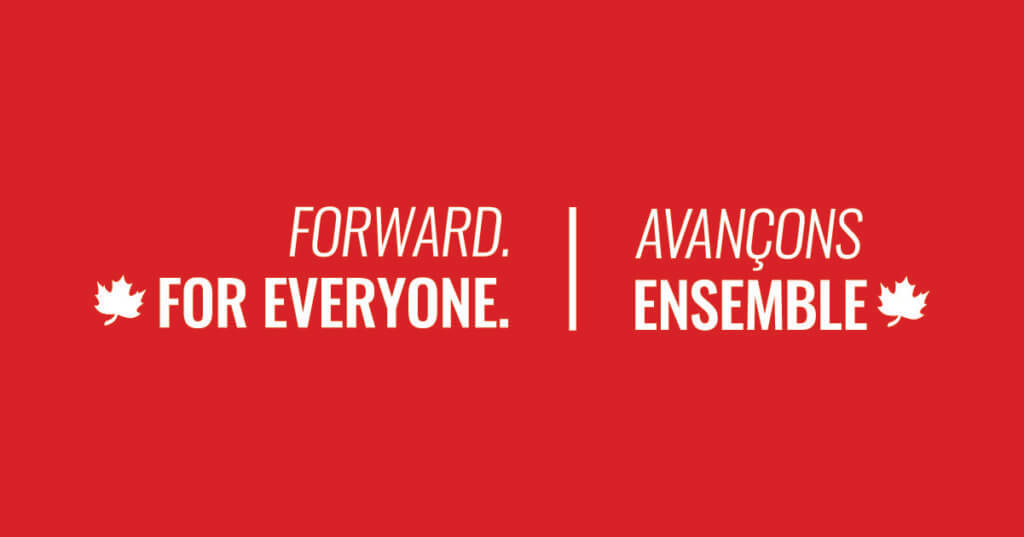 A re-elected Liberal government will move forward to end plastic pollution by 2030 and reduce waste, while creating jobs and growing the middle class, the Liberal Party announced on Saturday.
The Liberal Party said that every year, we throw out enormous amounts of plastic worth billions of dollars. Since only nine per cent of the plastic we throw out in Canada gets recycled, we lose the potential value that recycled plastic could add to our economy. Improving the way we manage plastic in Canada, through recycling and reusing, is a huge opportunity to create up to 42,000 middle class jobs, continue growing the economy, and building on our strong record of protecting the environment.
"The Liberal government has taken strong action to cut plastic waste – including through a ban on harmful single-use plastics and measures to improve recycling," said Jonathan Wilkinson, Liberal candidate for North Vancouver. "We need to build on these actions, end plastic pollution, and create good jobs for Canadians."
"Canadians are tired of plastic littering our oceans, lakes, rivers, and lands – and harming the ecosystems that are home to invaluable wildlife and marine life," said Bernadette Jordan, Liberal candidate for South Shore—St. Margarets. "Plastic takes hundreds of years to break down. This pollution will not only outlive us, it will outlive our children and grandchildren. We have to take bold action now to end plastic waste and protect our environment for future generations."
A re-elected Liberal government would continue to cut waste and create jobs by:
Ending plastic pollution by 2030;
Collecting and recycling more plastic beverage bottles, in collaboration with the provinces and territories;
Requiring all plastic packaging to be 50 per cent recycled plastic by 2030, in collaboration with the provinces and territories;
Making producers responsible for recycling plastic waste, in collaboration with the provinces and territories;
Creating a new fund to support made-in-Canada solutions to plastic waste;
Expanding programs to clean up our oceans and coasts, like the successful Ghost Gear Program which collects lost and abandoned fishing gear and oceans plastic; and
Extending the lives of our appliances and cutting waste by implementing a "right to repair" for Canadian household appliances.
This builds on previous measures the Liberals took to end plastic pollution and grow the clean economy:
Banning certain, harmful single-use plastics, based on science;
Developing a comprehensive plan to cut plastic waste and take advantage of the economic opportunity it presents;
Leading the world to take action on plastic pollution together; and
Doing more to fight pollution and address climate change than any other government in Canadian history, including ensuring it is no longer free to pollute anywhere in the country and protecting historic amounts of our nature.
"The environmental crisis calls for all sectors of society to be mobilized," said Marie-Claude Bibeau, Liberal candidate for Compton–Stanstead. "The right to repair is a great opportunity for all of us to have our appliances repaired at an affordable price, reduce the pressure on our natural resources, and reduce waste production. It's a concrete example of the development of a new economic sector in line with our environmental responsibilities, which will create jobs and promote local economies."
Canadians want their governments to urgently address the problem of plastic pollution, but Erin O'Toole and the Conservatives want to take us backward by reversing our ban on harmful single-use plastics. This will result in more plastic in our environment and less jobs for Canadians. The Liberals are the only team delivering real action to cut pollution and build a cleaner future. We have to keep moving forward – for everyone.
Backgrounder: Ending Plastic Pollution and Cutting Waste