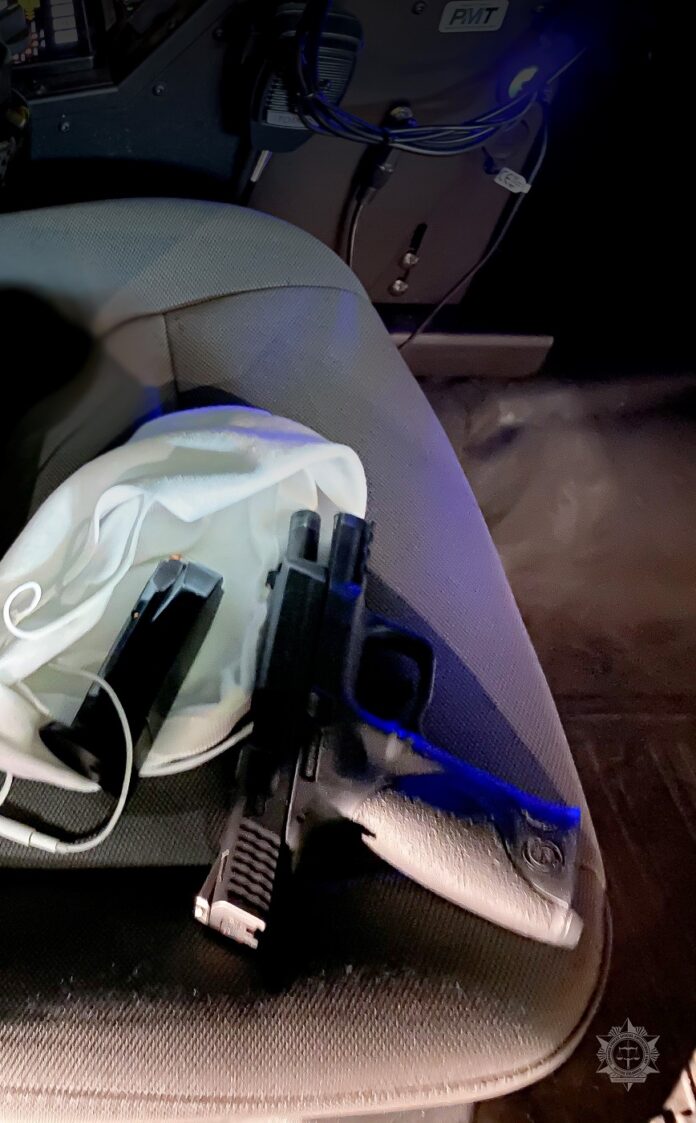 A male and female were arrested in the Richmond area when a loaded firearm was seized by officers with the Uniform Gang Enforcement Team (UGET) of the Combined Forces Special Enforcement Unit (CFSEU-BC).
On the evening of May 21, UGET was conducting proactive enforcement patrols in the Richmond area when they noticed a male and female exiting a local establishment.  UGET officers quickly recognized the male as being an individual involved in the ongoing Lower Mainland Gang Conflict.
UGET officers approached the male and female who were detained for investigation when officers located a loaded handgun.
Both individuals were arrested for firearms-related offences and later released pending further investigation.
The firearm was seized and will be submitted to the new Provincial Forensics Firearms Lab, managed by CFSEU-BC, for processing.
UGET is CFSEU-BC's highly visible uniformed presence. These officers work to prevent ongoing violence using disruption and/or enforcement action through visible, intelligence-led deployments in the community. By conducting active and high visibility enforcement, including on those individuals or groups that may be posing the greatest risk to public safety due to their involvement in gang or organized crime activity, UGET is able to contribute to increased public safety by getting these dangerous offenders off the streets, says CFSEU-BC Media Relations Officer Sgt. Brenda Winpenny.
"CFSEU will continue to work closely with all of our partner agencies to target those involved in organized crime and gangs that pose the greatest risk to public safety through uniform presence and overt enforcement tactics," said Superintendent Bill Spearn, Operations Support Officer, CFSEU-BC. "We are very pleased that another dangerous firearm has been taken off the streets. "
"This incident reflects the reality that gangsters and gang activity have no boundaries," said Chief Superintendent Will Ng, Officer-In-Charge of the Richmond RCMP. "It also shows how the collaboration between CFSEU and local agencies, like Richmond RCMP, is effectively identifying gangsters and their associates, disrupting their activities, and getting guns off the street. Our thanks go out to CFSEU, and we look forward to our continued collaboration."