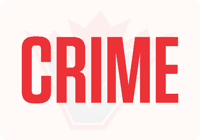 ON Saturday, at approximately 9:10 a.m., Surrey RCMP received several 911 calls reporting a male had been assaulted with a weapon at a residence in the 10100-block of 145th Street. RCMP general duty and plain clothes officers located a 59-year-old male with serious injuries.  The victim was transported to hospital with life-threatening injuries, and is presently in stable condition in hospital.
A 28-year-old male suspect was located at the scene, and is presently in police custody.  The victim and the suspect are known to each other and are both from Surrey.  The investigation is presently continuing.
Police are seeking the assistance of the public and are asking anyone who may have witnessed this incident or have any information about this incident to call the Surrey RCMP at 604-599-0502 or to call CrimeStoppers in reference to Surrey File # 2018-126616.