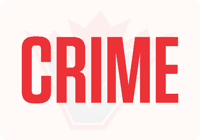 ON Friday, Richmond RCMP was called to the 11000-block of Kingfisher Drive to assist the Richmond Fire Department (RFD) after a suspected synthetic drug lab was discovered.
Responding Richmond General Duty officers learned that RFD had received reports of smoke possibly coming from a residence and upon attending, RFD firefighters observed items that could be consistent with a potential synthetic drug lab.
Richmond General Duty officers arrived on scene shortly after 11 a.m., quickly setting-up roadblocks and evacuating surrounding residences to ensure public safety.
In addition to local police resources, numerous partner agencies, including the RCMP Federal Clandestine Laboratory Enforcement and Response Team, Richmond Fire Department Hazmat Team, and BC Ambulance Service, were mobilized to assist and ensure both public and police safety.
"These situations are extremely dynamic and pose a high risk to emergency personnel as well as members of the public," said Cpl. Adriana Peralta. "Fortunately, we were able to secure the area quickly and no one was injured".
The Richmond RCMP Organized Crime Unit will be investigating.
Richmond RCMP, along with partner agencies, will remain on scene throughout the weekend, which will result in various road closures.  Those affected by these closures will be advised.
Anyone with information regarding this matter should contact Richmond RCMP at 604-278-1212 or by email at Richmond_Tips@rcmp-grc.gc.ca.  Should you wish to remain anonymous, contact CrimeStoppers by phone at 1-800-222-TIPS (8477).