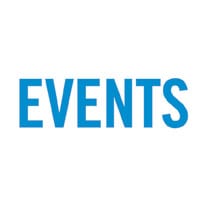 (These are FREE listings. Submit your event at EditorVoice@gmail.com)
Reception for Haryana's Abhay Singh Chautala
The Leader of the Opposition in the state of Haryana, Abhay Singh Chautala (Indian National Lok Dal), is visiting Surrey on Wednesday, August 29. Businessman Kirpal Singh Mangat is holding a dinner reception in his honour at 7 p.m. on that day at Crystal Banquet Hall in York Centre. Everyone is invited to attend the dinner reception. For more information, contact Kirpal Mangat at 604-762-8000.
Movies Under the Stars
Saturday, August 25 at Holland Park (13428 Old Yale Road, Surrey). Wonder – an inspiring story about compassion and acceptance. Entertainment starts at 5 p.m., movies begin at dusk. This all-ages event is free for everyone to attend. All you need are your lawn chairs and blankets to cozy up while enjoying the film. There will be free popcorn courtesy of Prospera Credit Union. Attendees are encouraged to arrive earlier to find a good spot and to enjoy the pre-show entertainment. Starting at 5 p.m., there will be fun activities before the movie begins.
The Fair at the PNE
From now until September 3 (closed August 20 and 27), 11 a.m.-late, at PNE Fairgrounds – 2901 East Hastings Street, Vancouver. Admission: Gate – Regular $18; Senior (65+) $9; Child (13 and under) free. Online – Regular $15; Senior (65+) $7; Child (13 and under) free.
South Asian Seniors: Antakshari Songs Competition
Vedic Senior Parivar Centre of Vedic Hindu Cultural Society Surrey invites South Asian adults / senior members and non-members to join us for Antakshari Songs Competition with Hindi songs on Sunday, August 26, 2-3:30 p.m., at Shanti Niketan Hall of Lakshmi Narayan Hindu Temple, 8321 140th Street, Surrey. Tea and snacks will be served. Contact Surendra Handa, Coordinator, at 604-507-9945 for more information.
Annual Abbotsford Nagar Kirtan
On Sunday, September 2, Gurdwara Sahib Kalgidhar Darbar will be hosting the annual Nagar Kirtan (Sikh Parade), starting at 10:30 a.m. The event will include religious celebrations, open to all citizens to come and enjoy. The celebration has had thousands attend from neighboring cities, including the United States. The gurdwara management anticipates the same this year. The gurdwara is situated at 30640 Blueridge Drive in Abbotsford. Phone: 604-504-5530 or 778-808-7042. www.kalgidhardarbar.com.
Surrey Board of Trade: TransLink CEO
On Tuesday, September 11, the Surrey Board of Trade will host TransLink CEO Kevin Desmond to talk about TransLink's Regional Transportation Strategy and Investments in Surrey and the South Fraser region. Time: Registration and Lunch – 11:30 a.m.-12 p.m.; Program – 12-1:30 p.m. Location: Eaglequest Golf Course (7778 152nd Street, Surrey). Admission: Member $50; Table of 6 $300; Corporate Table of 6 $500; General Admission $65. Admission is GST applicable. Corporate tables include logo recognition at the table and on-screen during the event.
Gujarati Society of B.C.: Entrance Scholarship
Two scholarships of $1,000 each to be awarded. The GSBC Entrance Scholarship recognizes individual's academic excellence, extracurricular achievements and extraordinary community service and volunteer work.  The scholarship is open to BC high school students about to graduate with their Dogwood Diploma and are enrolled in a full-time post-secondary institution or are possessing an enrollment letter stating their acceptance in a full-time post-secondary program. Applicants must meet the following eligibility requirements: * Be in their graduation year with graduation to occur by August 31, 2018 * Be eligible for a BC Certificate of Graduation (Dogwood Diploma) by August 31, 2018 * Have at least a "B" (73% or above) in all subjects * Have volunteered or have registered at least 20 hours with their school, community or any organization over the last two years * Registered in a full-time, first-term program at a recognized post-secondary institution for fall 2018 or possess an enrolment letter stating their deferred acceptance in a full-time first-term program at a recognized post-secondary institution. You must complete the application form which includes a written statement about your academic and community service history and your future career goals (details at www.gsbc.ca/scholarship) Completed applications must be submitted online on GSBC website no later than Friday, September 7. Scholarships will be awarded at Diwali Celebration on November 10.
Chetna Association of Canada
2018 Dr. Ambedkar Memorial Lectures and Dr. Ambedkar Chetna Awards Night from October 11 to 14 at various venues in the Lower Mainland. Special guest will be Santosh Das, a human rights and equality campaigner based in the United Kingdom, who will be coming to Vancouver to deliver the lectures on Thursday, October 11 at UBC, and Saturday, October 13 at SFU in Surrey. Das will also attend the Dr. Ambedkar Annual Awards Night being planned for October 13. Nominations for the following awards will remain open until September 30 and can be submitted by email at jpbirdi@gmail.com: * Dr. Ambedkar Social Justice Award * S. Tara Singh Hayer Journalism Award * Dr. Ambedkar Arts & Literature Award * Dr. Ambedkar Lifetime Achievement Award * Dr. Ambekdar Leadership in Innovation Award (new category for 2018).
Gala for PICS Diversity Village
A gala in support of PICS Diversity Village in Cloverdale is being held on October 6, 6-10 p.m., at Mirage Banquet Hall at 17767 64th Avenue in Surrey. Enjoy performances by local artists and food, and learn how this project will benefit the community. There will be a chance to win door prizes. Learn more at www.pics.bc.ca.
(For more events, visit the "Events" section of our website at voiceonline.com)