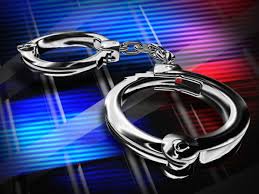 A man was arrested after police investigated a threat at Surrey Central Mall late Sunday afternoon.
On August 25, at 4 p.m., Surrey RCMP frontline members responded to a report of a threat at Surrey Central Mall in the 10100-block of King George Boulevard. Members quickly evacuated the mall and surrounding businesses as a precaution, securing the scene.
Police officers with the assistance of Integrated Police Dog Services cleared the area and determined that the area was safe, with no threat to the public.
Investigators were able to locate and arrest a suspect thereafter at a nearby residence.
"Surrey RCMP frontline members responded quickly and efficiently to ensure the safety of everyone present," said Inspector Manly Burleigh, Duty Officer. "We treat every threat like this as real until proven to be false. Our members did an outstanding job responding to a potentially dangerous incident."
Anyone who has information relating to this incident is asked to contact the Surrey RCMP at 604-599-0502 or, if they wish to remain anonymous, contact Crime Stoppers at 1-800-222-TIPS or go to www.solvecrime.ca.