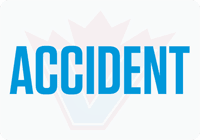 ON Sunday, August 4, at approximately 1 p.m., Surrey RCMP received several 911 calls reporting that a male had been struck by a slow moving freight train, just south of the 15,800-block of of Marine Road.
Police officers along with Surrey Fire Department and British Columbia Ambulance Service located a 58-year-old Surrey man who had been struck by a train. The man's two unleashed dogs with had run onto the tracks as a train was approaching. As he attempted to get them off of the tracks, he was struck by the train at a low speed as the train driver tried to stop. The male received several non-life-threatening injuries and was communicating with emergency responders. He was transported to hospital for treatment. The dogs were uninjured.
Surrey RCMP are requesting the public's assistance and are asking that anyone who may have witnessed what occurred and have not spoken to the police to call them at 604-599-0502 or CrimeStoppers in reference to Surrey File # 2019-117864.