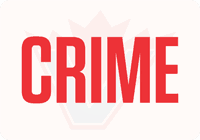 MANOJ George, 49, of Delta who was already facing two counts of aggravated assault and two counts of assault with a weapon in the February 20 stabbing incident at North Delta's Immaculate Conception elementary school, now faces six more charges, including attempted murder, Delta Police announced on Wednesday.
On February 20, an off-duty Delta Police officer, Acting Sgt. John Jasmins, witnessed an altercation between a man and a woman at the school, and intervened. During this process both he and a female victim received serious stab wounds. However, uniformed police arrived on the scene quickly, and a suspect was apprehended minutes later.
On March 5 additional charges were sworn against George:
Attempt to commit murder
Sex assault with weapon
Extortion
Unlawful confinement
Choking to overcome resistance
Utter threats
The charges are in relation to the woman who was injured in this incident. There are no new additional victims in relation to this investigation.
"These are serious charges, regarding circumstances that only came to light once the police investigation was underway," said Inspector Guy Leeson of the DPD Investigation Bureau, who is in charge of the investigation.
George, who has been in custody since February 20, will next appear in court on March 13. He is now facing a total of 10 charges in relation to events that took place on February 20.
The female victim remains in hospital, but is recovering. Jasmins was released from hospital February 23, and is currently off work. He is expected to make a full recovery.