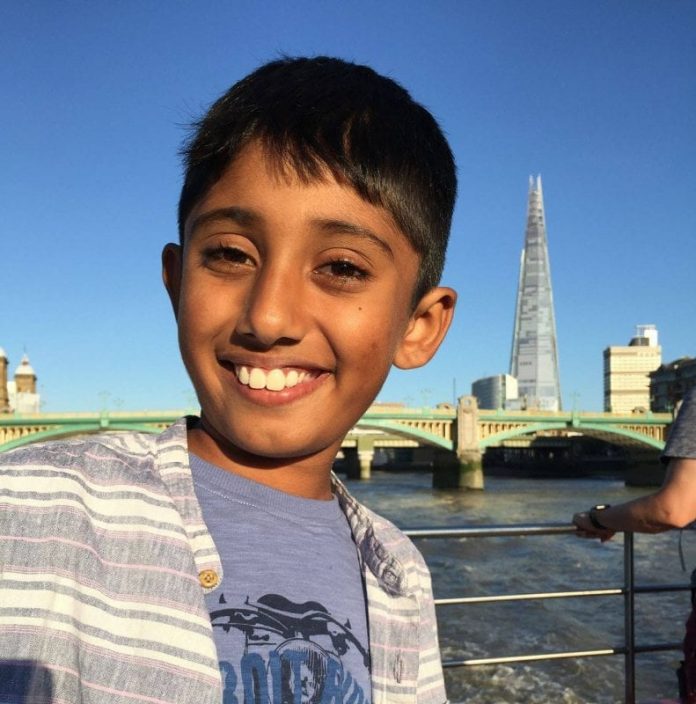 FIFTEEN minutes – that's all it takes to start the journey to save someone's life.
You can too.
Rajie is an 11-year-old boy of South Asian descent who loves playing cricket. He also desperately needs a stem cell donor who is of the same genetic heritage. Could you be that match?
Daljit Sanders is alive today because a stranger took the time: 15 minutes to register as a potential stem cell donor. Because of this gift of life with stem cell donation from someone unrelated to her, she is can now passionately advocate for others like Rajie who is in desperate need of a match
On May 5 and 6, come to Surrey Guildford Town Centre (Centre Court) to register as a potential stem cell donor by completing a health questionnaire and swabbing your cheek. Help save a life.
Mother's Day is just around the corner and what better way to honour her than by helping to Give Life to others in need! Mothers have given us life and we, in turn, can help Give Life to others.
Blood donation is based on blood type only and ethnic background does not matter. On the other hand, stem cell donation is dependent on ethnic background due to the requirement to match HLA (human leukocyte antigen). The best chance of a stem cell match is with someone from the same ethnic genetic background.
Patients of South Asian ancestry are far less likely to obtain a stem cell match because potential donors of this ethnicity compose only 6% of the OneMatch registry base (see chart) whereas there are many more potential Caucasian donors (almost 70%).
More ethnically diverse registrants are needed. If you are between 17 and 35 and healthy and willing to be a potential stem cell donor, come register with OneMatch. Only 15 minutes of your time to answer a questionnaire and swab your cheek! Partnering with Canadian Blood Services, Thanks Mom Give Life event volunteers will be registering people May 5 and 6 to help patients like Rajie.
Daljit needed a stem cell transplant to save her life. There was no match with her siblings nor among the more than 27 million potential donors registered around the world due to her South Asian Indian ancestry. Her best hope was a complete stranger who shared her ethnic background.
Fortunately, a man swabbed and registered in the UK and was identified as a match for Daljit just before Christmas 2014. On February 3, 2015, she received a life-saving stem cell transplant from this unrelated donor. Daljit calls this day her "new birthday", receiving a lifetime of hope.
Now Rajie needs a stem cell match. Could you be the one to save his life and give him more birthdays?
"Each year, hundreds of Canadians are unable to find a match," Daljit says. "I share my story to encourage young people to register with OneMatch to give someone the chance that I received. Come out to Thanks Mom and Give Life to others. Help save Rajie and others like him!"
(Contributed)