Also, reactions of B.C. Liberals, B.C. Greens, Vancouver Mayor, and BC Association of Social Workers
DR. Bonnie Henry, Provincial Health Officer, and Sheila Malcolmson, Minister of Mental Health and Addictions, in a statement regarding the BC Coroners Service's report on illicit drug toxicity deaths for December 2021 said on Wednesday:
"It is with a heavy heart that our province continued to experience an unprecedented number of lives lost to the toxic drug supply in 2021. It is beyond devastating that we lost 2,224 people: our brothers, sisters, children, parents, neighbours and friends to toxic drugs. No words can soften these losses.
"The number of people who died from the toxic drug supply last year is unacceptable and we must do more to prevent this tragic loss of life. While the Province is adding new services and supports to our health-care system each week, B.C. faces a rising tide of need.
"From the COVID-19 pandemic, the toxic drug crises, to heat, floods, and fires, we have never asked as much from our health-care system, front-line health-care workers and B.C. families. And yet, we need to do more.
"We must reduce the fear and shame that leads so many to hide their drug use, avoid services and use deadly drugs alone. Addiction is not a choice, it's a health condition. That's why we continue to push Health Canada to approve our exemption so we can implement decriminalization of people who use drugs throughout B.C. This is a vital step to overcoming the stigma and shame associated with using drugs and helping to connect people with the supports they need.
"We know one of the most important ways to keep people alive in this crisis is to ensure a safer supply to replace toxic illicit drugs and the expansion of this life-saving program is now underway across our province.
"Addressing this challenge requires our health-care system and partners to work together. That's why the Province is working closely with the BC Centre on Substance Use, Doctors of B.C., and Nurses and Nurse Practitioners of BC to also make sure prescribers have the support they need to confidently connect their patients with a safer supply.
"We will continue to make systemic changes to our health-care system to build a comprehensive system of care for those experiencing substance use and mental health challenges.
"There is more to do, and changes can't happen fast enough, which is why we aren't stopping until we turn this crisis around."
THE B.C. Liberals said that British Columbia is in a worse position than it has ever been as the latest BC Coroners Report on Illicit Drug Overdose Deaths confirms 2021 as the deadliest year on record for overdose deaths.
"My deepest condolences go out to the friends and families of the 2,224 people who died of an overdose last year in British Columbia. It's incomprehensible that years into this public health emergency, people experiencing a mental health or addiction crisis continue to languish on waitlists for life-saving treatment," said Trevor Halford, BC Liberal Critic for Mental Health and Addictions.
"We need a coherent, province-wide strategy throughout B.C. so that when someone reaches out for help they can immediately get the services they need and can afford them. Inexcusably, we aren't getting that from this government. We're open to all solutions, but a comprehensive approach doesn't mean just talking about aspiring to have universal safe supply. In addition to harm reduction, it must include prevention, recovery and treatment programs that get results, and enforcement to ensure our communities are safe — but for five years under the leadership of the NDP, we've seen them completely fail at all of these approaches as this tragic situation continues to get worse."
He pointed out that for almost a year, the BC Liberal Caucus — along with the Green Party — have asked the NDP government to activate the Select Standing Committee on Health to urgently address the overdose crisis, but the NDP continues to refuse this request.
"The NDP's plan has been a patchwork approach at best, which is why we're pushing for an urgent comprehensive strategy that actually gets people the help they need today," said Halford. "Right now, people in need of urgent help are not only are facing deadlier street drugs, but also months-long waitlists for treatment, a lack of beds for withdrawal management, and unaffordable privately-run services. When will enough be enough? It's time for the NDP to stop talking and step up and deliver."
In November and December 2021, people in British Columbia were dying at the average rate of seven per day — the highest ever recorded.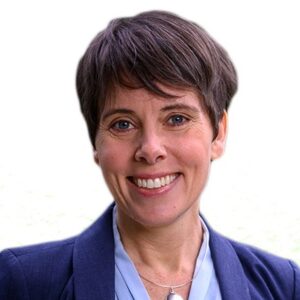 B.C. Greens Leader Sonia Furstenau said in a statement:
"2021 broke records for the number of people who have died due to the toxic drug supply. 2,224 people died from toxic drugs in B.C. last year – that is more per year than the COVID-19 pandemic, and yet there are no daily announcements on the impact of this public health emergency.
"This government applauded itself yesterday for the work it has done to introduce safe supply and request federal decriminalization. But the truth is that this government's measures have not reduced deaths – in fact, they are increasing. When concerned citizens take it upon themselves to hand out safe drugs on the streets of the Downtown Eastside, it is clear that this government is failing.
"We are not doing nearly enough to reduce harm and meet people where they are at. We urgently need low-barrier safe supply that does not require a diagnosis, daily line-ups, or finding a sympathetic doctor. As we start this legislative session, we urgently need to convene an all-party committee to create immediate, stabilizing solutions to the toxic drug crisis.
"This public health emergency is going into its sixth year. This is the second year in a row of record-setting deaths. This crisis is not limited to drug users – it is impacting emergency responders, our healthcare system, and our economy. We can't afford to move incrementally."
VANCOUVER Mayor Kennedy Stewart said in a statement:
"Today, the B.C. Coroners Service confirmed what we already know: that a catastrophic failure of health policy and inaction by senior governments has resulted in the unnecessary deaths of another 2,224 brothers, sisters, mothers, fathers, children, friends, loved ones and neighbours across our province in 2021.
"The time for more talk has long since passed. If this was a poisoned food crisis, or a poisoned medicine crisis, we would not be here year after year. The fact that we have yet to see a coordinated, senior-government-led, all-agency approach is as outrageous as it is tragic.
"Neither senior level of government has even taken the first step of setting overdose death reduction targets even though we are six years into this official public health emergency.
"Our neighbours deserve better.
"Drug overdose deaths are occurring with alarming frequency in communities right across BC and Canada. Mayors are working flat out to respond to this crisis, but increasingly it feels cities are working alone. Municipalities do not regulate drugs nor do we direct health care policy. These are federal and provincial responsibilities which they need to embrace and act upon.
"As Mayor, I have championed a three-pronged approach to make up for the lack of action by senior governments.
"1. Investing millions annually in harm reduction and treatment pathways, including funding firefighters, other frontline city staff, non-profits and community peer workers;
"2. Applying in June 2021 to the federal Minister of Health for a city-based decriminalization exemption for the possession of small quantities of drugs so as to move away from a criminal justice approach, and towards a health-centred one to respond to this issue. The application has been officially accepted, but as of yet there has been no reply;
"3. Assisting Vancouver Coastal Health and non-profits to do everything we can within our authority to expand access to safer supply so that people can go to doctors and not drug dealers for help.
"Today I call on both the federal and provincial governments to take ownership of this issue, stop offloading their responsibility to municipalities, immediately set metrics and targets to reduce deaths from poisoned drugs, and produce a public timeline and roadmap to show how they are going to meet these targets.
"We need a clear plan of action to save lives, otherwise these unacceptable deaths will continue."
MEANWHILE, BC's professional association of social workers called on the provincial government to redouble efforts to address the toxic illicit drug supply that last year took the lives of at least 2,224 British Columbians.
"Deaths due to the toxic illicit drug supply have increased 400% since the provincial health officer declared a public health emergency in response to the rise in drug overdoses and deaths in 2016," said Michael Crawford, President of the BC Association of Social Workers. "Chief Coroner Lisa Lapointe's call this morning, for a massive increase in resources to ensure help is easily accessed when needed and a safe, reliable regulated drug supply is available, must be heeded."
Lapointe's report noted that almost 9,000 British Columbian lives have been lost to toxic drugs since the public health emergency began and that the illicit drug supply is increasingly toxic, he noted.
"We have examples across the province of programs that work to provide a safe drug supply, detoxification, treatment, and recovery services," said Crawford. "These programs are effective, and we need to significantly increase the number of services, make them easily accessible, and culturally-safe."