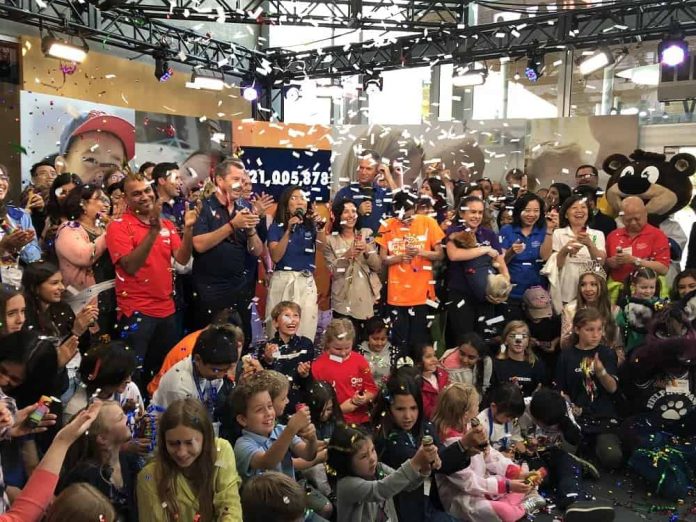 BC Children's Hospital Foundation on Sunday announced a record-breaking $21,005,878 was raised for BC Children's Hospital during the 31st annual Miracle Weekend, hosted by Global BC on June 2 and 3.
"This year's Miracle Weekend was a spectacular show of generosity from individuals, community groups and companies across the province," said Dan Whalley, 2018 Miracle Weekend chair. "It is thanks to the thousands of volunteers and donors that we can aim higher for our kids."
Miracle Weekend is the culmination of fundraising efforts throughout the year by hundreds of individual donors and groups, including corporations, schools and communities. All funds raised during the weekend broadcast, on Global BC, include annual signature events, such as Jeans Day and RBC Race for the Kids. This year also marked the 30th anniversary of Chinese Canadian Miracle Weekend.
"For 31 years, Miracle Weekend has been a powerful demonstration of what is possible when people across the province come together for BC's kids," said Teri Nicholas, President and CEO of BC Children's Hospital Foundation. "But our work is not done. We have a vision that every child is healthy, and able to fulfill their hopes and dreams. Thank you to everyone who supported Miracle Weekend this year, bringing hope to thousands of children and their families."