PRABHRAJ Sekhon was last seen at 3:30 p.m. on April 1 in the 6400-block of 143 Avenue in Surrey.
The Surrey RCMP Missing Person Unit (MPU) has confirmed that a man believed to be Sekhon was on the Coastal Renaissance ferry at the Tsawwassen Terminal on April 1. He was seen boarding the 7:47 p.m. sailing, which arrived at Duke Point shortly after 10:30 p.m. (see attached CCTV photos).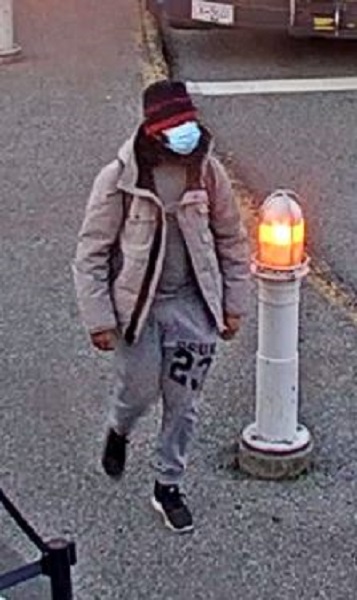 Sekhon is described as a 24-year-old South Asian male, 5'9, 170lbs, with black hair, brown eyes and a full black beard. Sekhon was last seen wearing a black toque, grey winter jacket, grey sweat pants, black Nike shoes and a grey backpack.
Police and family are concerned for his health and well-being. It is out of character for this person to be out of touch this long.
Police are asking anyone who may have interacted with or witnessed Sekhon on the ferry or at the ferry terminal to come forward.
Anyone with information about the whereabouts of Sekhon is asked to contact the Surrey RCMP at 604-599-0502, or Crime Stoppers, if they wish to remain anonymous, at 1-800-222-8477 or www.solvecrime.ca, quoting file number 2021-47224.