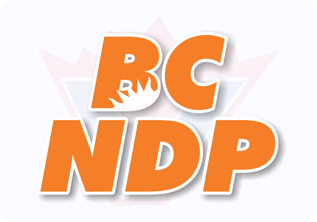 THE BC NDP said on Wednesday that a re-elected John Horgan government would introduce and pass accessibility legislation in the first legislative session.

"Accessibility legislation is a matter of human rights, empowering people who live with a disability to be fully included in society," said Spring Hawes, the BC NDP candidate for Kelowna-West, and a long-time advocate for people living with disabilities. "For too long, we've lived with a system where the only way to make any advances for people with disabilities is for someone to complain about it. That is no way to deal with matters of basic human rights.

"A true accessibility act must also have accountability measures," said Hawes. "Our community needs to know that the government has its back. I know that BC NDP values include a true commitment to diversity, and that includes our community."

The NDP said that following an extensive public consultation across the province last fall, a re-elected Horgan government is committed to taking action on what we heard from people living with disabilities, their families, and advocates. The act will follow a legislative framework informed by the principles of the United Nations Convention on the Rights of Persons with Disabilities and complement the federal Accessible Canada Act. It will work towards the creation of accessibility standards in areas such as service delivery, employment (including hiring and retention), the built environment (using the lens of universal design), communication and transportation.
 
A re-elected NDP government commits to ensuring that the people living with disabilities will play a key role in the development of these standards. The legislation would build on work begun by the BC NDP government through 2019 and 2020.
Shane Simpson, the retiring minister for Social Development and Poverty Reduction, said the driving factor behind the government's plans to move in the direction of legislation is to go beyond educating and awareness about people with disabilities and to create a culture of inclusion where barriers are eliminated, and everyone feels welcome.

"People living with disabilities told us through the engagement process that the goal needed to be more than just removing barriers to accessibility; it needed to be about full inclusion," said Simpson, who is retiring after four terms in the legislature. "And they told us that while the community welcomed the federal legislation, the provincial act needed to expand beyond the public sector and include the private sector when it comes to setting standards."

The BC NDP also reaffirmed its commitment to its 10-year, 114,000 homes pledge, emphasizing that those homes will include homes for people living with disabilities. In addition to new builds, we will extend The Right Fit program, which matches people with appropriate housing.

"Building a recovery that works for everyone means that our housing plan must include housing for people with disabilities," said Coquitlam-Maillardville BC NDP candidate Selina Robinson, who was the Housing Minister prior to the election. "We've started that work, but we have so much more to do."