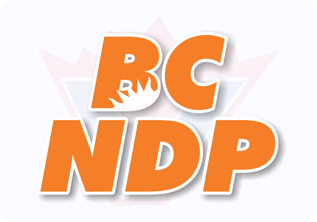 THE BC NDP on Thursday announced at the Harbour Air Terminal in downtown Vancouver that, as a part of its plan to reduce emissions by 40 percent by 2030, electric aircraft will now be exempt from provincial sales tax.
"The climate crisis is upon us, and we must act quickly to protect our communities and this beautiful place — that's why the BC NDP is committed to building a stronger future powered by clean and renewable electricity." said George Heyman, the BC NDP candidate in Vancouver-Fairview. "To help us get to that cleaner future where we burn no fossil fuels at all, we're helping with the early support that companies need to switch to all-electric commercial air travel."
Harbour Air tested the world's first flight of an electrically-powered commercial aircraft in December of 2019. Harbour Air is continuing to test the first DHC-2 and are hoping to get regulatory approval soon. Once that happens, the airline plans to convert the rest of its fleet to electric power.
"I'm proud to be a part of a BC NDP team that is investing in clean-tech and leveraging homegrown talent and innovation to reduce carbon emissions.," said Brenda Bailey, candidate for Vancouver-False Creek, "Our support will accelerate clean, efficient air travel coming to the lower mainland. This kind of CleanBC initiative will reduce carbon pollution, improve our air quality, and take us in the direction we need to go."
The announcement is part of the BC NDP's commitment to achieving net-zero carbon emissions by 2050, and the CleanBC plan to meet BC's legislated climate commitments and reduce carbon pollution across all sectors of the economy.
"These provisions support the province's CleanBC strategy of reducing greenhouse gas emissions by shifting away from fossil fuels and towards clean and renewable energy," said Harbour Air President Randy Wright. "This is a real shot in the arm for us. We are standing on the edge of a new era in aviation and sustainable air travel."
In addition, the BC NDP platform includes a strategy to help green airport operations through the Specialty Use Vehicle Incentive (SUVI) program, which targets heavy vehicles and industrial transportation, a growing source of harmful emissions. A re-elected BC NDP Government will expand the program to get more trucks, buses, ports, airports, and marine vessels off fossil fuels.