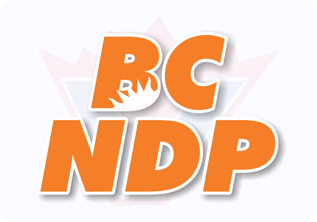 THE BC NDP said on Tuesday that BC Liberal Leader Andrew Wilkinson's plan to cancel the BC NDP's Enhanced Care model and keep sky-high legal costs in the system would cost drivers hundreds more each year – for both public and private car insurance.

Evidence from Ontario, Alberta, the former BC Liberal government, and private insurers themselves shows that private insurance costs more and makes it harder for many drivers to get coverage, noted the NDP.

But even if private insurance wasn't more expensive, Wilkinson would cancel the single most important measure: cutting down on the astronomical legal costs that are driving up insurance rates for everyone, according to the NDP. 

The BC NDP's Enhanced Care model cuts down on hundreds of millions every year in legal costs, allowing ICBC to improve care for people and reduce car insurance by 20% starting May 1, 2021. That's an average savings of $400 a year. 

That legislation passed on July 15, 2020. The BC Liberals voted against it, ran an online petition campaign, and spoke against it in the legislature 16 times.

Personal injury law firms received $500 million in settlements from ICBC last year. 14 of those firms have donated a combined $154,926 to the BC Liberals.

The Trial Lawyers Association of BC is registered as a third party advertiser and is distributing leaflets attacking the BC NDP in swing seats, including Oak Bay-Gordon Head, the NDP pointed out.

It added that Wilkinson's plan to keep hundreds of millions in payments to law firms will cost people more – regardless of whether people are buying public or private insurance.