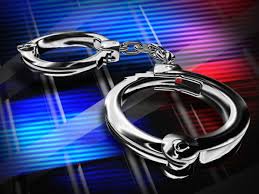 ON August 3 at 9:15 a.m., New Westminster Police attended to a bank in the 1000-block of Columbia Street for a report of a robbery. Officers located evidence and conducted a police dog search for the suspect who had fled on foot.
After an extensive search, the suspect was not located. Investigators reviewed video surveillance, interviewed witnesses, and a forensic analysis was completed by the New Westminster Police Forensic Identification Section.
A suspect was identified as 46-year-old Vancouver resident Gordon Tremblay. He had since been taken into custody for additional robberies in Vancouver. Investigators requested a warrant, and Tremblay was charged with the additional offence of robbery in New Westminster.
"Our investigators work tirelessly to follow leads, review evidence, and identify suspects. Again, we see the successful outcome of an investigation because of all the hard work of our officers," said acting Chief Constable Dave Jansen on Tuesday. "We'll continue to use different techniques and skillsets to investigate crime, and keep New Westminster safe and secure."
Tremblay remains in-custody for his next appearance on August 30.