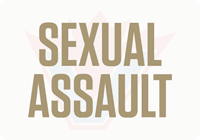 IN October, during the course of an unrelated investigation, the New Westminster Police Department began investigating a sexual assault. During the course of this investigation, a search warrant was executed and a victim was identified where it was learned that she was allegedly sexually assaulted by a male suspect.
Due to the complexities of this file, the New Westminster Police Department Major Crime Unit became involved from the onset of this investigation which lead to the arrest of a 42-year-old New Westminster resident, Shaun Steer. Shortly following his arrest, Crown counsel approved the following charges against Steer: sexual assault, forcible confinement, extortion, and break and enter.
As a result of the evidence gathered thus far, Major Crime Unit investigators believe that there are additional victims that have yet to come forward.
"This is a complex and ongoing investigation. Our Major Crime Unit members are wanting to speak to any witnesses or victims who have information that may further the police investigation," said Sgt. Sanjay Kumar. "We encourage anyone who has been a victim of these sexual assaults, or has any other information relating these crimes, to contact our Major Crime Unit."
Steer remains in custody and is scheduled to appear in court in the near future.