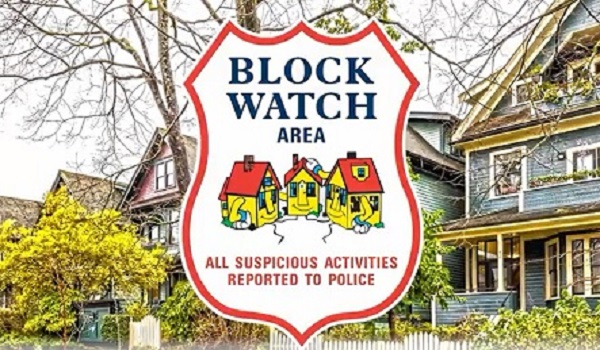 WITH nearly 11,000 participating households, North Vancouver's Block Watch program is more than just an effective way to bring neighbourhoods together. Recent reports show it is also a proven and reliable way to prevent crime in the community, says North Vancouver RCMP.
"Many of your neighbours know you," said Sgt. Peter DeVries. "They know when you are on holiday, what kind of car you drive, and when your children walk past on their way home from school. They are also often the first to notice a stranger on the street, or a car that seems out of place or suspicious."
That's just what prompted one Block Watch volunteer to call 9-1-1 after seeing three suspicious people in and around a parked car on their street on August 27. RCMP attended, and, after an investigation, arrested one person on an outstanding warrant out of Vernon. Police seized tools commonly used during the commission of property crime offences.
Earlier in August, another Block Watch volunteer reported a suspicious person in a backyard. RCMP located the person nearby, discovered the person was wanted on an arrest warrant from Vancouver for property crime offences, arrested him, and again seized a number of break-in tools.
"In each of these cases, the information the Block Watch volunteers provided to 9-1-1 operators enabled officers to remove two known property crime offenders from those neighbourhoods, and seize tools they may have used in the commission of property-related offences," said DeVries. "Without question, Block Watch volunteers make the community safer, help prevent crime, and make it possible for officers to capture would-be criminals before they have a chance to victimize neighbours."
North Vancouver's Block Watch program has been in operation since 1988, and boasts three volunteers who have been with the program since its inception more than 33 years ago. The North Vancouver RCMP Detachment's Community Police Services section administers the program, which includes area/zone liaisons, captains, co-captains, and participants, each of whom plays a key role in the program's delivery.
Are you interested in building or participating in a Block Watch program for your own neighbourhood? The program offers many benefits, including:
Increased communication between your neighbours and police.
A sense of community and safety in your neighbourhood.
Education on how to recognize and report suspicious behaviour
Receive Block Watch street signs and stickers for your doors
For more information about the North Vancouver Block Watch Program and how to join, visit the Block Watch section on the Detachment website, e-mail NVBlockWatch@rcmp-grc.gc.ca, or call the North Vancouver Block Watch Office at 604-969-7553.
Tips and Advice
When Should I Call 9-1-1?
Events that involve an immediate threat to a person or property: screams, attacks, gunshots, fires, car accidents with injuries or any other medical emergency
A substantive, in-progress crime. This includes fights, break and enters (if there is a suspect on scene) or a report of an impaired driver
A serious crime that has just occurred (examples: sexual assault or robbery)
A suspicious circumstance that may indicate an imminent criminal act (examples: prowler, vandal)
What Are Suspicious Circumstances?
While any of the below situations could have a reasonable explanation in and of themselves, if they stand out as unusual in your neighbourhood's context, they might constitute "suspicious circumstances":
Slow moving vehicles (possible burglar casing homes)
Unknown vehicle loading valuables (possible burglary in progress)
Property carried by persons on foot (possible stolen property)
Persons going door to door (possible burglar casing homes)
Stranger in back yard (possible burglar looking for entry point)
Door/window forced open (possible burglary in progress)
Many visitors coming and going at all hours (possible drug house)
What Else Should I Know About Calling 9-1-1?
Know your location at all times
Don't program 9 1 1 into any phone
If you call 9 1 1 accidentally, stay on the line and let us know
Lock your cellphone and store it carefully to prevent accidental 9-1-1 calls
Do not text or tweet 9-1-1