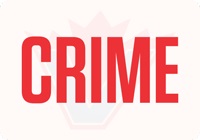 NORTH Vancouver RCMP are warning the public about two recent cases of distraction thefts that have raised concern.
On January 26, a woman was sitting in her vehicle at the Capilano Mall parking lot when a male approached her and diverted her attention to a supposed flat tire. As she exited her vehicle to check on her tire, a second male entered her vehicle and took her wallet. The victim confronted the males, but they both took off on foot. The victim could only provide a description of the first male, who is described as a foreign male.
On March 3, a woman was loading her groceries into her vehicle at the Walmart parking lot at 925 Marine Drive. A male approached her, diverting her attention to her vehicle's breaks. It is alleged that this was a distraction attempt while the male's accomplice stole her wallet from her vehicle.
A short time later, $1,600 was withdrawn from her bank accounts and $14,000 was racked up on her credit cards. The male suspect is described as having darker skin, approximately 40-50 years old, black hair, wearing a dark coloured hoodie and jeans.
"In both of these instances, the target location was a parking lot and the victim's attention was diverted while the suspect(s) stole the victims' purse, wallet or cash," said Constable Mansoor Sahak.
"The suspects appear to be targeting vulnerable people due to their age and that's a concern for us. Our investigators are making every effort to track the suspects, but we also rely on the community to stay vigilant and report any suspicious activity."
How to protect yourself
Don't let strangers into your personal space or let them touch or hug you
Don't leave your wallet or purse in your vehicle, even for a moment
Remain vigilant at all times – even when simply going for a walk
If you feel like you are being targeted by a thief for a distraction theft, yell or make a lot of noise to attract attention and call 9-1-1
If you have been the victim of a distraction theft, call 9-1-1 immediately. If you wait, the chances of finding the suspects decrease significantly