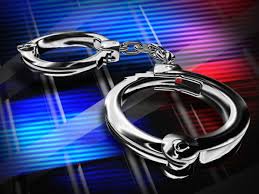 PEEL Regional Police investigators from the Central Robbery Bureau have made an arrest in relation to a carjacking in Brampton.
On January 4, the victim parked his personal vehicle in a parking lot of Bramalea Road and Clark Boulevard in Brampton. The victim then began driving a transport truck and re-attended the area of his personal vehicle when he observed a group of men standing near his vehicle. The victim confronted the males at which point one of them produced a firearm and the group subsequently fled the area in the victim's transport truck.
On January 8, officers were able to arrest one of the suspects involved in the incident. Onkar Nohal, 33, of Brampton, has been charged with robbery, use imitation firearm and breach of recognizance. He appeared in the Ontario Court of Justice in Brampton to answer to the charges he faces.
Anyone with information relating to this investigation is asked to call investigators at Central Robbery Bureau at (905) 453-2121, ext. 3410. Information may also be left anonymously by calling Crime Stoppers at 1-800-222-TIPS(8477), or by visiting peelcrimestoppers.ca.