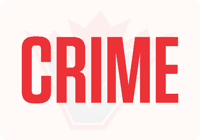 PEEL Regional Police investigators from the 12 Division Criminal Investigation Bureau are seeking a person who was both a victim and a witness to an assault believed to be hate motivated.
On Sunday (July 29), at 6:30 p.m., the 18-year-old victim from the City of Brampton, was at a bus shelter located at Hurontario Street and Paisley Boulevard, when she was approached by a female who started yelling racial slurs and began flicking a lighter towards her.
An unidentified female intervened in the incident. The unidentified female was also attacked and an attempt was made to remove her hijab. This female left before police arrived.
Police want to ensure the unidentified victim's well-being and would like speak to her regarding the details of the incident.
There was also a third victim, a 56-year-old female from Mississauga, who also had racial slurs made towards her and was also assaulted.
Sandra Alexander, a 35-year-old female from Mississauga, was arrested at the scene and was charged with assault with a weapon, uttering threats to cause bodily harm, and assault.
She was released on a promise to appear with a court date at the end of August.
For more information on Hate-Motivated Crime and Bias-Motivated Crime visit the Peel Regional Police Website.
Anyone with information is asked to call investigators with the 12 Division Criminal Investigation Bureau at  (905) 453–2121, ext. 1233.  Anonymous information may also be submitted by calling Peel Crime Stoppers at 1-800-222-TIPS (8477), by visiting https://peelcrimestoppers.ca/.