IN what is now the longest transit strike in British Columbia's history and in light of the recent appointment of a mediator, BC Liberal MLA Jordan Sturdy (West Vancouver-Sea to Sky) on Wednesday called on the NDP government to take more decisive action that will bring the strike to an end.
"Yesterday's appointment of mediator Vince Ready is a good step, but one that should have been taken weeks ago. It's time for the NDP to legislate binding arbitration as a backup plan should the non-binding mediation process fail to end this months-long strike," said Sturdy. "If the NDP does not act and the mediation fails, there is no recourse apart from calling back the Legislature this summer or waiting until the fall session, which is far too long for the people in my community."
As the strike reaches 124 days, it continues to cause great concern and stress for Sea to Sky residents. With buses off the roads since January 29, it has forced people to rely on taxis or even hitchhiking, which is a serious safety concern, say the BC Liberals.
"The NDP has failed by letting this drag on for so many weeks, and time is running out," added Sturdy. "We need action to end this strike and we have a very limited time frame for the government to step up and introduce legislation for binding arbitration. This strike has gone on far too long — enough is enough."
The longest transit strike in history before the Sea-to-Sky dispute was ended by provincial legislation after 123 days, note the BC Liberals.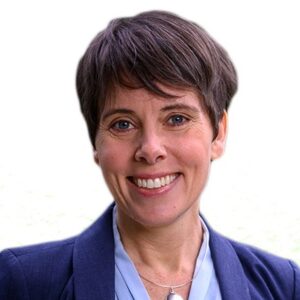 B.C. Green Party Leader Sonia Furstenau said in a statement: "Today is day 124 of the Sea-to-Sky transit strike, making it the longest transit strike in B.C. history. Residents in Squamish, Whistler and Pemberton have waited far too long for a resolution to this crisis. While Labour Minister Harry Bains finally appointed a mediator last night, I am very disappointed that a government that claims to be for workers has waited 124 days to take this relatively standard step for a labour dispute.
"Many people in this region are struggling with low wages, inflation, and the housing crisis. They rely on transit to get to work, and as a result, the ongoing transit strike is leading to labour shortages in other sectors. This is harming small businesses and making it even more difficult for people to cover their basic living expenses. This is a crisis and the B.C. NDP government could have prevented it.
"With the current state of the economy, workers need all the support they can get. The B.C. NDP government has failed to deliver on universal paid sick leave that matches other OECD countries, action on workplace injuries and the recommendations made by the Patterson Report, and better protections for those on the frontlines of the COVID-19 pandemic. B.C. Greens will continue pushing for these supports for workers who feel abandoned by the premier and his B.C. NDP government."