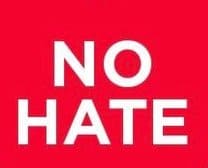 THE woman involved in a hate-motivated assault on Sparks Street in Ottawa has been identified.
The investigation by the Hate and Bias Crime Unit resulted in charges against Rachel Brygman, 45, of Ottawa. She is charged with one count of hate motivated assault with weapon and one count of hate motivated mischief.
On May 26, at approximately 11:15 a.m., a couple were sitting on a bench in the 200-block of Sparks Street and speaking in Arabic when a woman walked up behind them and struck the woman on the side of the head with her purse.  The suspect then walked away yelling racial slurs at them in English.
Ottawa Police put out a description of the suspect along with her photo and appealed for public help to identify her.
If you or someone you know has been a victim of a hate-motivated crime, report it to the Ottawa Police Hate and Bias Crime Unit at 613-236-1222, ext. 5015 or online.
Anonymous tips can be submitted by calling Crime Stoppers toll-free at 1-800-222-8477 or at crimestoppers.ca.