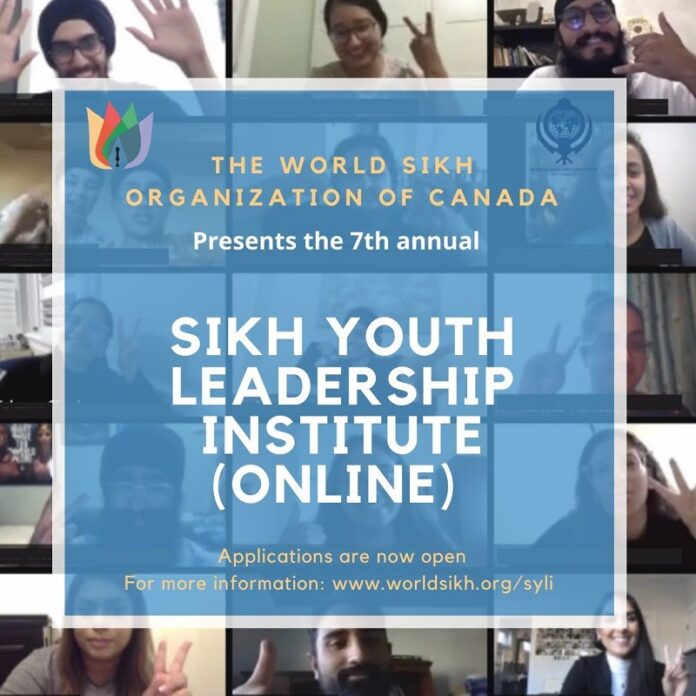 The World Sikh Organization of Canada presents the 7th annual Sikh Youth Leadership Institute (online).
Traditionally, the brightest Sikh youth leaders from across Canada gather in Ottawa for 4 days of workshops and training. Due to COVID-19, for the second year in a row, SYLI will be held entirely online via Zoom from August 13-15 and on August 22.
Successful applicants will be provided advocacy and leadership training in emotional intelligence, political advocacy, community building, and social justice.
For more details, visit: www.worldsikh.org/syli
If you have any questions, do not hesitate to email: syli@worldsikh.org
Application deadline: Friday, July 2 at 11:59 p.m. PST