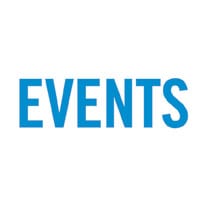 Meet real live raptors (e.g., eagles, falcons, hawks, ospreys, owls, and/or vultures at the George Mackie Library on Monday, August 20 from 10:30 am – 11:30 am.  Learn basic raptor biology with the OWL (Orphaned Wildlife) Rehabilitation Society.  Drop-in.  Space is limited.
Ginalina, the final Summer Reading Club performer, will be at the George Mackie Library on Friday, August 24 from 2 pm – 2:45 pm.  Gina is a Juno-nominated children's singer-songwriter who writes rollicking, roaring, and ridiculously catchy songs for the whole family to sing together.  Tickets are required for this program and will be available for pickup beginning August 17. You won't want to miss this musical adventure celebrating nature, family, friends and more!
What's happening at the George Mackie Library during the month of August?
LEGO Club
Tuesdays until August 21, 3:30 pm – 4:30 pm
Love LEGO®? We provide the LEGO®; you bring your imagination! Come play, create, and experiment. LEGO® Club is a fun afternoon program for kids.  Children under 5 must be accompanied by an adult.
Summer Reading Club 2018 – Motion Commotion Sign Up
Attend fun programs, get a cool reading record and bookmark and enter to win prizes.
TEENS
Teen Night:  Pizza & Games
Tuesdays, August 28, 5 pm – 7 pm – George Mackie Library
Do you love to play board games?  Are you between 12 and 19 years old?  Then come to the library for a fun night of gaming and free pizza.  Games and snacks provided by Imperial Hobbies.
ADULT
Conversation Circle:  Practice Your English
Wednesdays until August 22, 2 pm – 3 pm If you are learning English and want to practice speaking with other people in a friendly, casual place, then join us for weekly guided discussions about Canadian culture, food and current events.
Book Clubs
2nd Tuesday of the month, 7:15 – 8:30 pm (August 14)
4th Thursday of the month, 1 – 2:30 pm (July 26, August 23)
Join us to discuss books in a casual setting.  New members are welcome.  Books are provided.
Poetry Night in Punjabi
Third Tuesday of the month, August 21, 6:30 pm – 8 pm
Come hear two published poets/authors read and discuss their work and answer questions from the audience.  In collaboration with Kendri Punjabi Lekhak Sabha, Uttari Amrika and Punjabi Lekhak Manch – Vancouver.
Knit & Stitch
Fridays until August 31, 2 pm – 4 pm – George Mackie Library
Pack up your needles and yarn and head to the library. Knitting, crocheting, quilting and weaving are fun ways to connect across the generations. Join members of all ages and abilities to share ideas, techniques, and good conversation.
Book A Librarian
By appointment
Have questions?  These 30-minute appointments are meant to help you with technology or get you started on a topic.  Go to our website www.fvrl.bc.ca, choose Services, then Book A Librarian to request an appointment.
Book A Librarian in Punjabi and Hindi
Mondays until August 27, by appointment
Learn how to download books from the library, find what you need on the library website, research and learn using the library's computer-based services, what books you might like based on your interests, basic internet and basic computer.  Book your personalized 30-minute session by phone or in person.