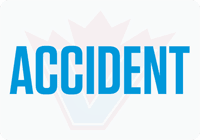 THE Surrey RCMP's Criminal Collision Investigation Team (CCIT) is seeking additional information from the public on the fatal collision that occurred last Saturday (August 11) in the Port Kells area of Surrey in which two women, one 54 years old and the other 27 years old, in the same vehicle died.
CCIT officers would specifically like to speak with any persons who may have witnessed the collision, the driving behaviours of both vehicles prior to the crash, or may have dash cam footage. They are encouraged to contact the Surrey RCMP at 604-599-0502 or CrimeStoppers, at 1-800-222-TIPS or go to www.solvecrime.ca if they wish to remain anonymous.
On August 11, at approximately 4:55 p.m., the Surrey RCMP, Commercial Vehicle Safety Enforcement (CVSE), Lower Mainland Integrated Collision and Reconstructionist Section (ICARS) and the BC Coroners Service responded to a multiple-vehicle, fatal collision at the intersection of 17th Street and 96th Avenue. Initial information indicates that a Volvo semi-tractor unit was travelling southbound on 176th Street and collided with a Hyundai Santa Fe SUV, which was travelling northbound on 176th Street and turning westbound onto 96th Avenue.
One passenger from the Hyundai died at the scene and a second passenger from the Hyundai died later at hospital from their injuries. The driver and one other passenger from the Hyundai were transported to hospital with serious injuries. The driver of the Volvo was transported to hospital with minor injuries.
The investigation is ongoing and no charges have been laid. Alcohol and speed are not believed to be contributing factors at this time.