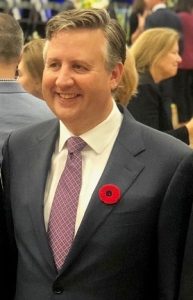 DRIVERS in Metro Vancouver who pay for their parking with PayByPhone can now use the app in Punjabi. With approximately 6.2% of Metro Vancouver residents identifying Punjabi as their mother tongue, the addition of the language helps make the service more accessible across the region. Earlier this year PayByPhone also added support for Traditional Chinese, Simplified Chinese and Spanish.
To gain access to the newly supported language within PayByPhone, drivers can simply download the latest version of the app and set their iOS or Android device to Punjabi.
"We continuously strive to improve a user's experience and providing drivers with the option to select their preferred language is one of the most effective ways to do this," said Cindy Chau, Director, Key Accounts and Client Success, PayByPhone North America. "Of those in Metro Vancouver who have Punjabi as their mother tongue, over 69% reported it as their primary language spoken at home in the 2016 census, creating a strong use case to support it within the app."
"As part of our efforts to make our services as friendly and as accessible to all residents as possible, we are very happy to have worked with PayByPhone to add the Punjabi to their system," said Vancouver Mayor Kennedy Stewart. "This is the fourth most common language spoken in Vancouver, and its addition is a great reflection of our uniquely diverse community."
PayByPhone has served the Metro Vancouver Area since 2001, helping drivers easily pay for their parking at tens of thousands of locations across the city. The service also includes a variety of convenient features, such as text message reminders that are sent prior to a parking session expiring, and the option to extend parking times from anywhere. With the Park Until feature, drivers even have the ability to park overnight by paying for their next day's parking in advance.
Ready to start using PayByPhone? Begin parking immediately by downloading the app or by visiting paybyphone.com. To access all of PayByPhone's features, register for a free account today.