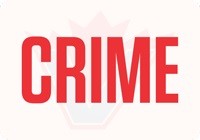 UPDATE:
All roads around Prairie Avenue have been reopened.
A residence on Prairie Avenue continues to be held by police pending further investigation into a firearm-related incident.
PRAIRIE Avenue is currently closed due to an ongoing police incident in the 600-block of Prairie Avenue in Port Coquitlam.
Coquitlam RCMP say Prairie Avenue is currently closed east from Fremont Street, and Burns Road is currently closed north from Dominion Avenue.
As this is an ongoing investigation, police say further details will be provided at a later time. This is an isolated incident, and at this time police have no reason to believe there is any risk to the public. As a result of the incident, the following area will be closed until further notice:
The public is being asked to use alternate routes and avoid the area, if possible.
Police say when the roads are reopened, or further updates are available, details will be posted to the Coquitlam RCMP website.