PREMIER John Horgan on Friday said that he is horrified and heartbroken to learn that the burial site of 215 children has been confirmed on the grounds of the former Kamloops Indian Residential School.
Horgan added: "I honour Tk'emlúps te Secwépemc as they grapple with this burden from a dark chapter of Canadian history and uphold their commitment to complete this investigation over the coming weeks – bringing to light the full truth of this loss.
"Each child has been forever taken from a family and a community that loved them. This is a tragedy of unimaginable proportions. And it is a stark example of the violence the Canadian residential school system inflicted upon Indigenous peoples and how the consequences of these atrocities continue to this day.
"The Tk'emlúps te Secwépemc people have said they are the caretakers of these children, as some would have been brought to the residential school from neighbouring Nations. My thoughts are with the Tk'emlúps te Secwépemc and all who mourn, as they enact their cultural protocols to notify First Nations communities whose children were sent to this school."
Hragna said that support services are available for those affected by this news:
A National Indian Residential School Crisis Line has been set up to provide support for former Residential School students and those affected. Access emotional and crisis referral services by calling the 24-hour national crisis line: 1 866 925-4419.
Within B.C., the KUU-US Crisis Line Society provides a First Nations and Indigenous specific crisis line available 24 hours a day, seven days a week, toll-free from anywhere in British Columbia. The KUU-US Crisis Line can be reached toll-free at 1 800 588-8717. Alternatively, call direct into the Youth Line at 250 723-2040 or the Adult Line at 250 723-4050, or online: https://www.kuu-uscrisisline.com/ (https://www.kuu-uscrisisline.com/)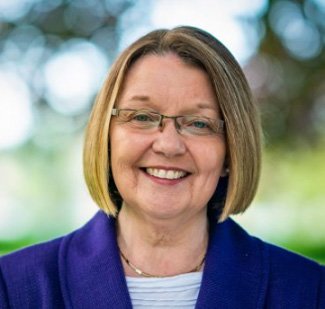 SHIRLEY Bond, Interim Leader of the Official Opposition, released the following joint statement with MLA for Kamloops-North Thompson Peter Milobar and MLA for Kamloops-South Thompson Todd Stone:
"The horrific discovery of a burial site of 215 children at the former Kamloops Indian Residential School is absolutely heartbreaking.
"Our hearts go out to all those impacted by this devastating situation, especially the Tk'emlúps te Secwépemc people and other bands who had their children taken to this Residential School.
"The death of each and every one of these children is an irreplaceable loss for Indigenous families and represents the dark history that all of us must grapple with.
"The treatment that Indigenous children and their families endured for decades cannot be forgotten or ignored. We must continue to shine a light on that darkness in order to learn from history and engage in genuine and effective reconciliation.
"As we join the Tk'emlúps te Secwépemc and others in mourning, we commit to remembering, honouring, healing, and learning while re-affirming our steadfast commitment to meaningful reconciliation."
MEANWHILE, the Union of BC Indian Chiefs (UBCIC) said in a statement on Friday that it mourns with the Tk'emlups te Secwépemc, and with all of the families of the children lost to the Kamloops Indian Residential School, upon hearing the announcement by Tk'emlúps that the remains of children had been found buried on the grounds of the former residential school.
Kukpi7 Judy Wilson, UBCIC Secretary-Treasurer and Kukpi7 of the Neskonlith Indian Band, said: "As Secwépemc we are grieving our relatives, and all of the stsmemelt, whose lives were lost to the Kamloops Indian Residential School. Though we knew that many children never returned home, and their families were left without answers, this confirmation brings a particular heaviness to our hearts and our spirits all throughout Secwépemculecw. I hold my hands up to Kukpi7 Rosanne Casimir, and to the people of Tk'emlúps, for undertaking this difficult but critical work to identify and honour each of the spirits who were lost to this institution of state sanctioned genocide, and the ongoing work to bring closure and healing to their families and communities. We stand beside you in prayer, and in honouring each and every one of them".
"There are no words to express the deep mourning that we feel as First Nations people, and as survivors, when we hear an announcement like this. These were children – all belonging to a family and community, and a Nation – who were forcibly stolen from their homes under the authority of the Canadian government, and never returned. We call upon Canada, and all of those who call yourselves Canadians, to witness and recognize the truth of our collective history. This is the reality of the genocide that was, and is, inflicted upon us as Indigenous peoples by the colonial state. Today we honour the lives of those children, and hold prayers that they, and their families, may finally be at peace," said Grand Chief Stewart Phillip, UBCIC President.
"We express our deepest sympathy to the Tk'emlúps te Secwépemc and our gratitude for shouldering the immense responsibility of caretaking for these lost children," said Chief Don Tom, UBCIC Vice-President. "In 1969, over 150 Chiefs and delegates gathered on the grounds of the Kamloops Indian Residential School for the first ever assembly of the Union of BC Indian Chiefs. Those leaders gathered together on these grounds, and what we now know to be the sacred, and final, resting place of these children. They came together to challenge the interference of the colonial state on our lives, on our children's lives, and to fight for our future generations. This can only be felt deeply as we stand united today, as our leaders stood united over 50 years ago, in our collective grief, healing, and strength."