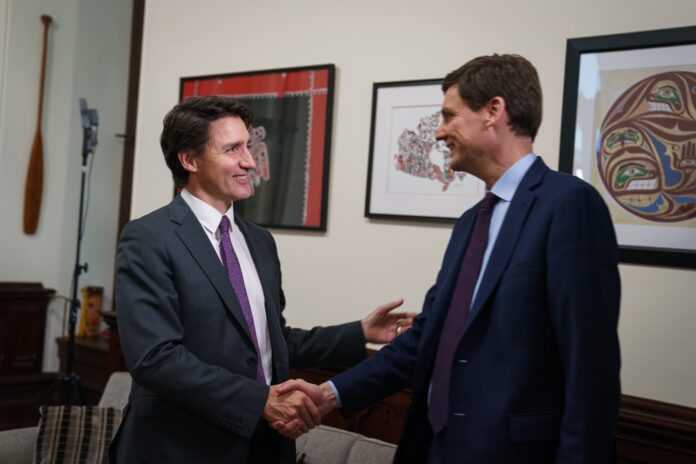 PRIME Minister Justin Trudeau on Wednesday met with BC Premier David Eby and discussed a number of shared priorities, including building more housing, keeping communities safe, growing a strong, clean economy, and ensuring better health outcomes for British Columbians.
On health care, Trudeau and Eby said they are looking forward to the working session on February 7, when First Ministers will discuss a plan to address the major pressures facing health care systems across the country. They agreed to ensure that British Columbians' health care priorities are addressed.
The two leaders also discussed measures the provincial government has introduced to ensure more affordable housing options for British Columbians, and how the provincial and federal governments can best partner to achieve results.
Eby noted Canada's Indo-Pacific Strategy, which was recently announced, and the two leaders agreed to work together to promote BC's role as Canada's gateway to Asia-Pacific economies.
Trudeau and Eby also discussed the importance of attracting global talent and agreed to continue to work together to make it easier and more efficient for foreign-trained professionals to get the credentials they need to work in Canada.
The two leaders agreed to remain in close contact and to continue working together on these and other shared priorities.