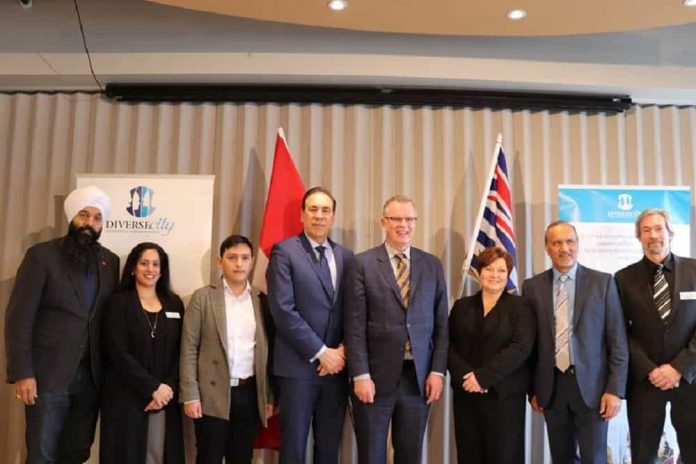 THOUSANDS more immigrants will now get more help finding careers in their fields and transitioning to life in British Columbia as a result of the Province expanding settlement services by more than 45%.
"This is a major step forward in delivering more and better opportunities for newcomers while helping our province benefit from the skills they bring with them," said Bruce Ralston, Minister of Jobs, Trade and Technology. "Too often, people immigrating to our province haven't been able to leverage their knowledge and experience into productive employment. The steps we're taking will remove barriers to opportunities by expanding credential recognition supports, language training and other services, helping make their lives better and more fulfilling."
The Career Paths for Skilled Immigrants program will receive additional funding to help people get their credentials assessed and find employment within their profession. This includes enhanced supports focused on education, training and work experience.
"Our program helps immigrants transition their skills, education and experience so they can get jobs in their field," said Valerie Lockyer, Executive Director, Douglas College, a Career Paths for Skilled Immigrants provider. "This funding has allowed us to hold more workshops and career counselling sessions, ultimately benefiting more people."
BC Settlement and Integration Services (BCSIS) will also receive additional funding to provide more than 16,000 people with increased supports. This includes language training, employment resources and guidance navigating the immigration process.
"I came from Colombia in 2017 on a student and work visa, arriving with a limited understanding of the B.C. workplace," said David Purzycki, DIVERSEcity Community Resources Society program participant. "Thanks to the staff at DIVERSEcity, I now have a great resumé and the tools and skills to begin my job search."
Many asylum seekers and refugees who have fled their country have been exposed to violence, conflict, war or natural disasters – often leaving them with long-term health impacts. BCSIS will now have the means to offer critical trauma counselling to support those in need.
"Transitioning to a new country does not come without challenges," said Neelam Sahota, CEO, DIVERSEcity Community Resources Society, a BCSIS provider. "The B.C. government's funding has allowed us to expand programs, including counselling, that help empower newcomers to become active participants in their community."
Services offered through BCSIS and Career Paths for Skilled Immigrants help make immigration work better for individuals, their families and the province.
The B.C. government's investment represents more than $11 million in settlement and skills training initiatives to help improve the lives of new British Columbians.
Quick Facts:
* This funding adds an increase of more than 45% for provincial settlement and integration programs throughout B.C. – the highest level since 2014.
* The Career Paths for Skilled Immigrants program will receive $5.7 million to help more skilled newcomers upgrade their skills and obtain employment that matches their professional background.
* This funding represents an increase of more than $2 million to Career Paths for Skilled Immigrants and will help serve 1,600 people throughout B.C. – a 68% increase from previous years.
* There are eight lead service providers for the program around the province that help people pursue careers in B.C.
* 75% of the participants who completed the program found employment in their field.
* The federal government also contributes $2 million annually to the program.
* The Province is investing $5.6 million in BCSIS. Of that amount, $1.45 million, a three-fold increase from 2017, will help support asylum seekers in B.C.
* BCSIS serves more than 16,000 clients, in over 60 communities, throughout B.C. each year.