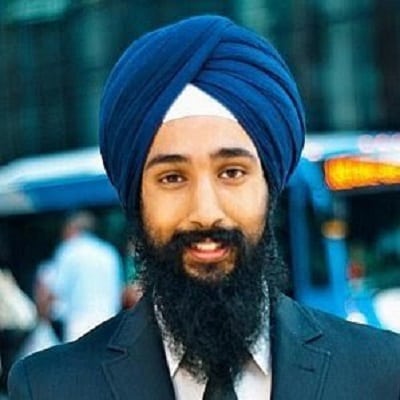 THE World Sikh Organization of Canada said on Tuesday that it is deeply disappointed by the addition of "Sikh (Khalistani) Extremism" to the Public Safety Canada's 2018 Public Report on the Terrorism Threat to Canada that was released today. The 2018 report on Canada's terrorist threat environment included the "Sikh extremism" component for the first time this year. The move appears correlated to repeated unsubstantiated Indian accusations of rising extremism in the Sikh community that reached a crescendo during the visit of Prime Minister Justin Trudeau to India earlier this year.
While the 2018 Public Safety report does not make any reference to current extremist activities in the Sikh community, it does state, "some individuals in Canada continue to support Sikh (Khalistani) extremist ideologies and movements."
The report does not point to any current incident of violence or terrorism associated with the Sikh community in Canada and only references the 1985 Air India tragedy.
Last week's release of a special security report by the National Security and Intelligence Committee of Parliamentarians on Prime Minister Justin Trudeau's trip to India revealed that India has raised the issue of "Sikh extremism" with Canada at every bilateral meeting between the two countries. This is despite any actual evidence to substantiate such claims. The report also revealed that Canada has made repeated attempts to placate India on this issue including ongoing meetings between the RCMP, CSIS and counterparts in India, said the WSO.
The report on Trudeau's visit, although heavily redacted, also suggested that there was significant evidence to suggest that an orchestrated attempt took place to embarrass the Canadian government and also to malign the Sikh community with allegations of 'Sikh extremism'.
The WSO said that Canadian Sikhs have repeatedly insisted that India smears any political speech and activism it finds offensive, such as criticism of India's appalling human rights record, as "extremism".
During the Trudeau visit earlier the year, the Government of Canada also signed onto Framework for Cooperation on Countering Terrorism and Violent Extremism between Canada and India. The framework, formalizes "increased collaboration between the law enforcement and security agencies of both countries" and will "develop exchanges and facilitate effective cooperation in the fields of security, finance, justice, and law enforcement, including, where appropriate, at the operational level."
The WSO expressed concerns that increased collaboration between Canadian and Indian counterparts may jeopardize the lives of Canadian Sikhs or their family and friends in India.
WSO President Mukhbir Singh said: "It is deeply disappointing to see the addition of imagined "Sikh extremism" to the 2018 Public Report on the Terrorism Threat to Canada. There is no explanation for this addition other than Public Safety Canada having tacitly accepted the false Indian rhetoric around rising extremism in the Sikh community. Sikhs in Canada have repeatedly denied these allegations and no evidence has ever been provided to substantiate them. Advocacy for Sikh human rights or Khalistan is not extremism and to suggest that it poses a danger to Canada is absolutely ludicrous. Rather than defending the reputation of Canadian Sikhs and insisting that freedom of speech is a constitutional right, the Government of Canada has taken the route of appeasement – to the detriment of Sikhs in Canada. Accepting Indian allegations of 'Sikh extremism' deeply maligns the reputation of the community and has a real impact on the everyday lives of Canadian Sikhs."