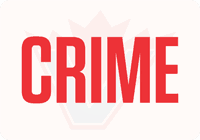 Victim not believed to be the intended target. Incident not believed to be gang- or drug trade-related
CHARGES, including one of attempted murder, have been laid in connection to a shooting which occurred in the City Centre area of Surrey on January 9. 
On January 9, 2019 at approximately 11:15 p.m., Surrey RCMP Frontline officers responded to a report of a shooting at a townhouse complex in the 9500-block of Prince Charles Boulevard. Police received information that a 17-year-old male had been shot and transported to the hospital.
Investigators located evidence consistent with shots being fired as well as a motor vehicle collision. They believed a light-coloured Jeep Wrangler drove into a grey Toyota Sienna and then the driver of the Jeep fired a gun into the Sienna. Both vehicles then quickly left the area.
The Sienna attended Surrey Memorial Hospital as a 17-year-old  male passenger had serious but non-life-threatening injuries from the shooting.
Shortly after the shooting, officers from the Metro Vancouver Transit Police located the suspect vehicle and took the driver into custody. Both vehicles were seized as part of the investigation.
The Surrey RCMP Serious Crime Unit continued the investigation and charges have now been laid against a 32-year-old male from Surrey. 
Rajinder Sandhu is currently facing six charges which include:
· Attempted murder
· Discharging a firearm with intent
· Discharging a restricted firearm
· Possession of a restricted firearm
· Possession of a restricted firearm with ammunition
· Unauthorized possession of a firearm in a motor vehicle 
Investigators believe this was a targeted incident which stemmed from an earlier dispute between parties known to one another, however, the victim in this case was not believed to be the intended target. This incident is not believed to be related to gang activity or the drug trade.
Sandhu remains in custody at this time.
Anyone with information or who witnessed this incident, who has not yet spoken with police, is asked to call Surrey RCMP at 604-599-0502 or contact Crime Stoppers if you wish to remain anonymous at 1-800-222-8477 or go to www.solvecrime.ca.