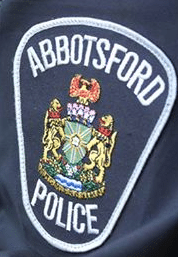 IN November 2017, Abbotsford Police Department's drug enforcement officers executed search warrants at a residence in relation to a drug trafficking investigation. While searching the suspect's residence pursuant to a search authority, officers located cash, weapons, drugs and drug paraphernalia. Brian MacDonald was subsequently charged with eight counts of PPT. His trial is underway in Abbotsford Provincial court this week, according to Abbotsford Police.
During the trial, clips from surveillance video taken inside the premises being searched showed an image of an Abbotsford Police officer that raised concerns that a theft of money may have occurred. That officer gave evidence in court that he placed the money in his sock as part of an ill-conceived joke and that he had put the money back. As part of his testimony the officer denied that he had stolen the money. This allegation pertains to the actions of one police officer, Abbotsford Police pointed out.
The Abbotsford Police Department has asked the RCMP to undertake an investigation into the conduct of this officer, and to determine if a criminal offence has occurred. The Office of the Police Complaint Commissioner has been advised of the circumstances so a public trust investigation under the Police Act can be initiated. The officer has been removed from operational policing duties pending the outcome of the investigation.